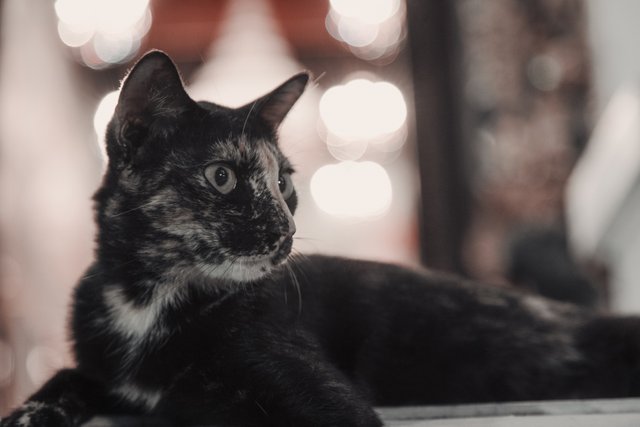 Photo taken by me @derangedvisions
Kitties!!

Last night we had the amazing opportunity to visit the Wat Pathum Wanaram Temple in Bangkok after the meetings were done. One cool thing about this Buddhist Temple is that there were cats all over the place.
I have been missing Rusty since we got here and have been wondering how big he is going to be when we get home, so it was cool to see all of these other cats laying around at the Temple.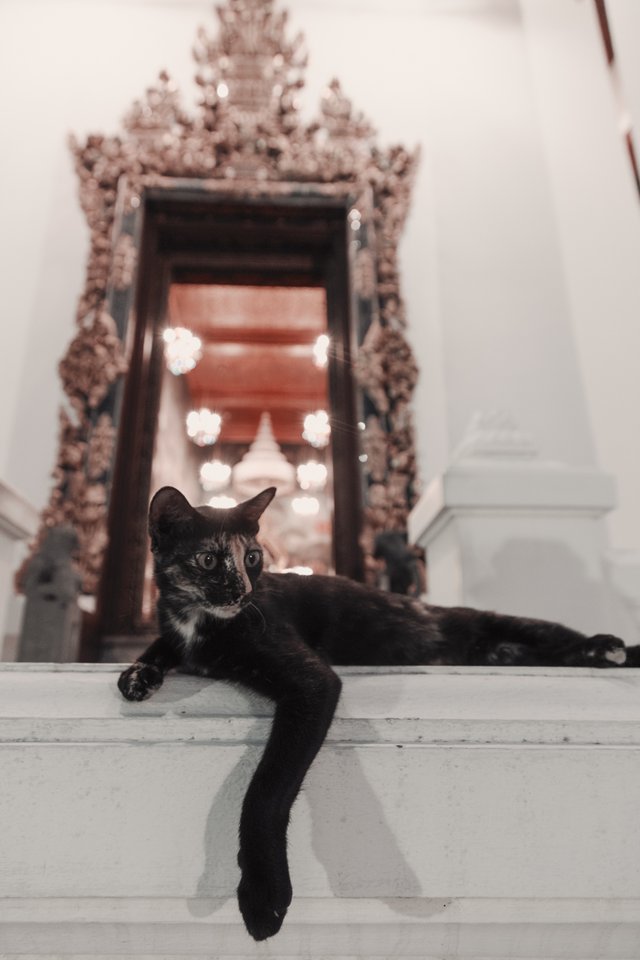 Photo taken by me @derangedvisions
@crimsonclad was trying to get a photo of this cat and her camera died, and she was only able to get one shot of him, so hopefully she shares the picture she got because the cat looked so majestic framed in front of the door to the sacred prayer room.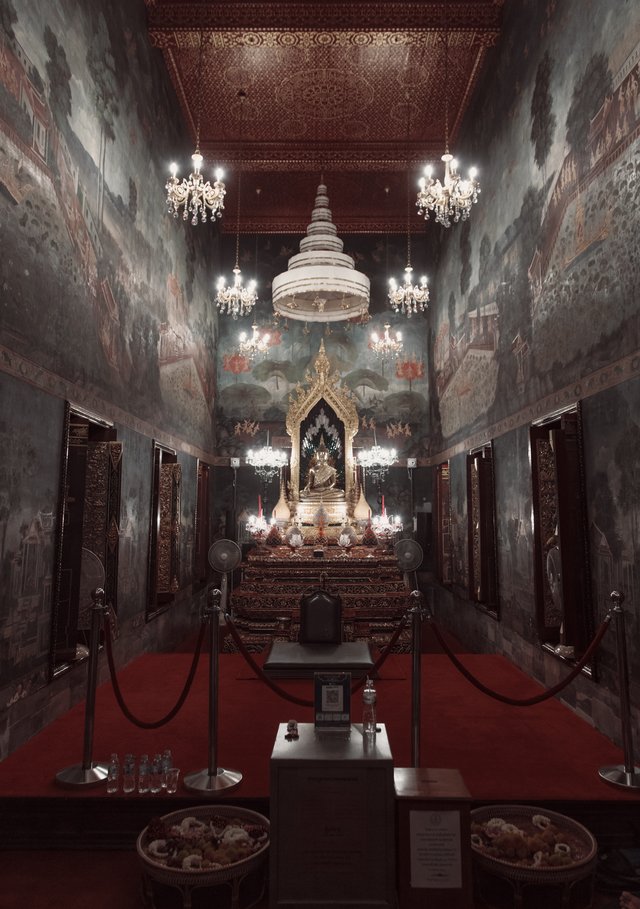 Photo taken by me @derangedvisions
We got to the Temple right after sunset, so the lighting was pretty bad to try and get any pictures around the area, so the images I am going to share are just looking in to the different rooms of the Temple area.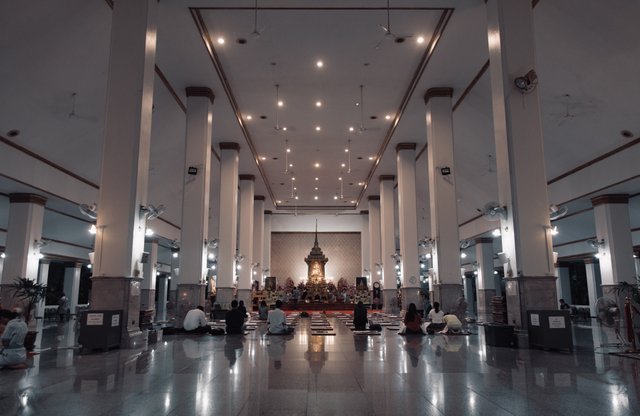 Photo taken by me @derangedvisions
Our tour guide led us around the Temple area and gave the history of the place. That is one thing that I really find fascinating is all of the history that Thailand and all of the Asian countries have, and that the fact that the people living there care so much about their history.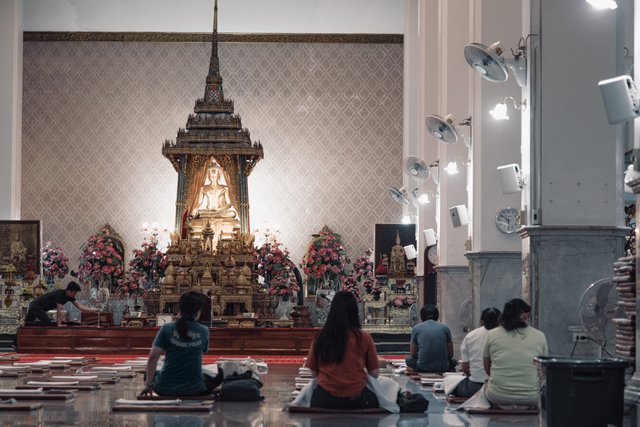 Photo taken by me @derangedvisions
This whole experience has been amazing and I am so glad that I am here with my wife and best friend. This is just the beginning of our travel adventures together. I think she is starting to see why I love to go to as many places as I can.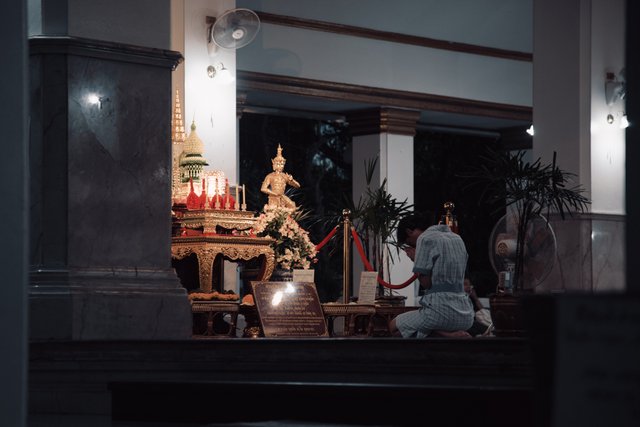 Photo taken by me @derangedvisions
I am so thankful for Steem and the opportunity it has given me to be able to be here in Thailand right now. If I wasn't on the Steem blockchain, my wife and I wouldn't be having an amazing time here in Bangkok at Steem Fest with all of these other awesome Steemians.