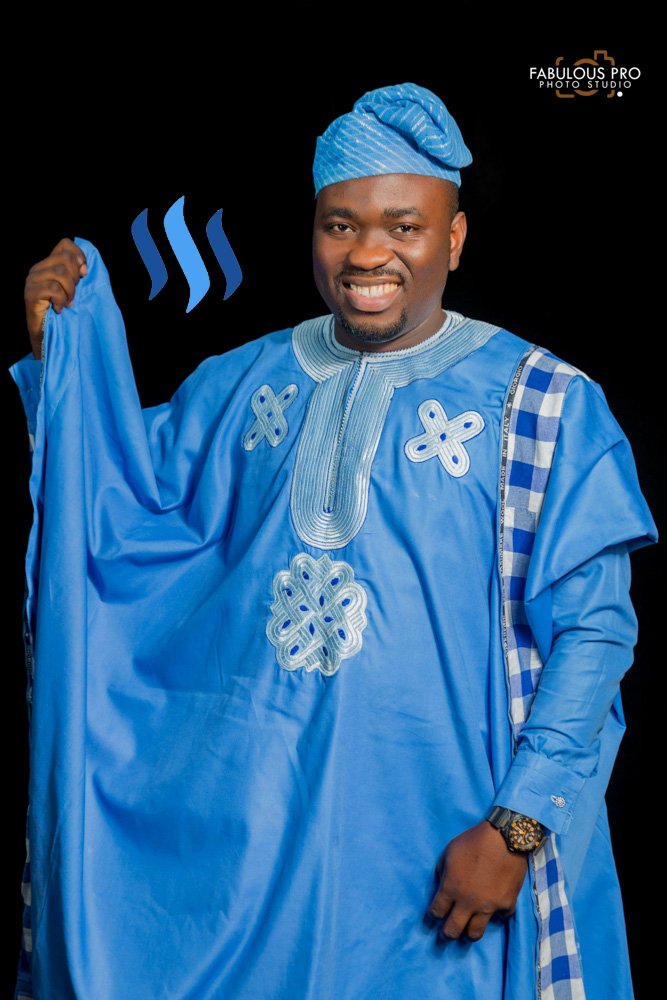 Hello Everyone 💕 💞,
Since I actually reached 70 Reputation this newyear in just six months of me joining the blockchain back fully it is an amazing job and hard-work for me. It is also a good record for the upcoming steemians to get on their feet and do not let negative thought and sidethought distract them. If I can truly make it, yes,! You can as well. Get up from your sleep and up to work strictly. I have been the most happiest man on earth seeing the vast experience, knowledge and ideas on the Steemit blockchain and the fact that I meet so many people through the world is also a Plus for me.
Last year I did not really Celebrated my birthday because so many things came up alone the line I just went out with my wife and few relations. And it was lovely as well. But this year is different from the old ones because I went out to make a great record with Steemit logo. You can see the Steemit logo on my pictures with the blues as well. Hahahaha. That's fun right? Yes. It is mainly for this purpose.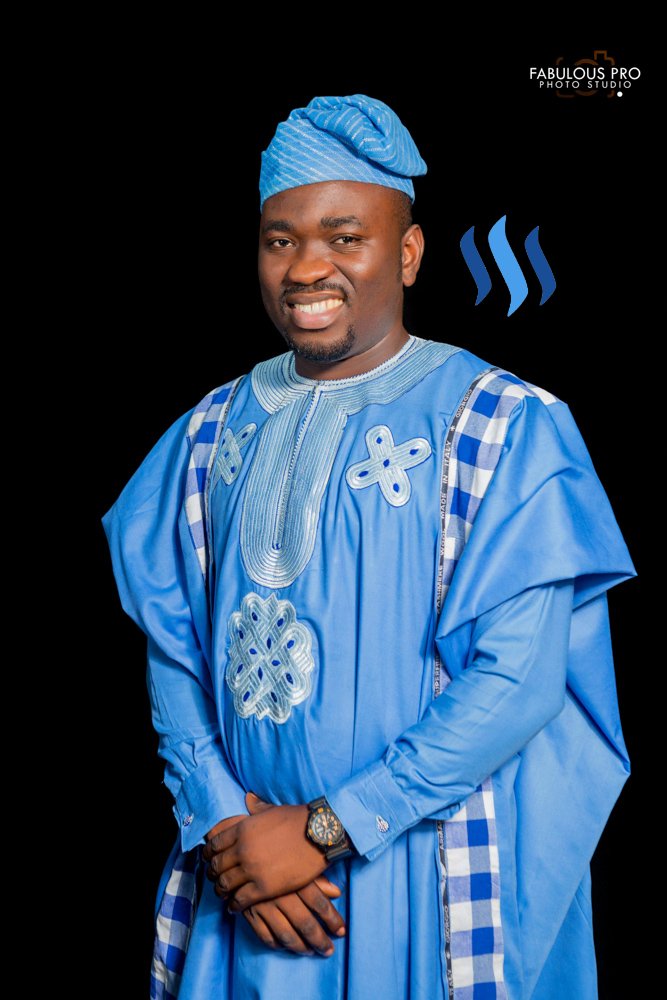 Have you ever seen this before? I guess No. This is newyear era with Steemit. I was asleep few days ago before the arrival of my birthday when I travelled to Osun state Nigeria to say hi to my Mom. I was thinking of how to make this birthday a great one and so different from what others have been doing throughout the World , so I came out with this outfit drawing for today which I love so much. When I showed my wife @ayopeju she was like wow, it's amazing and gorgeous.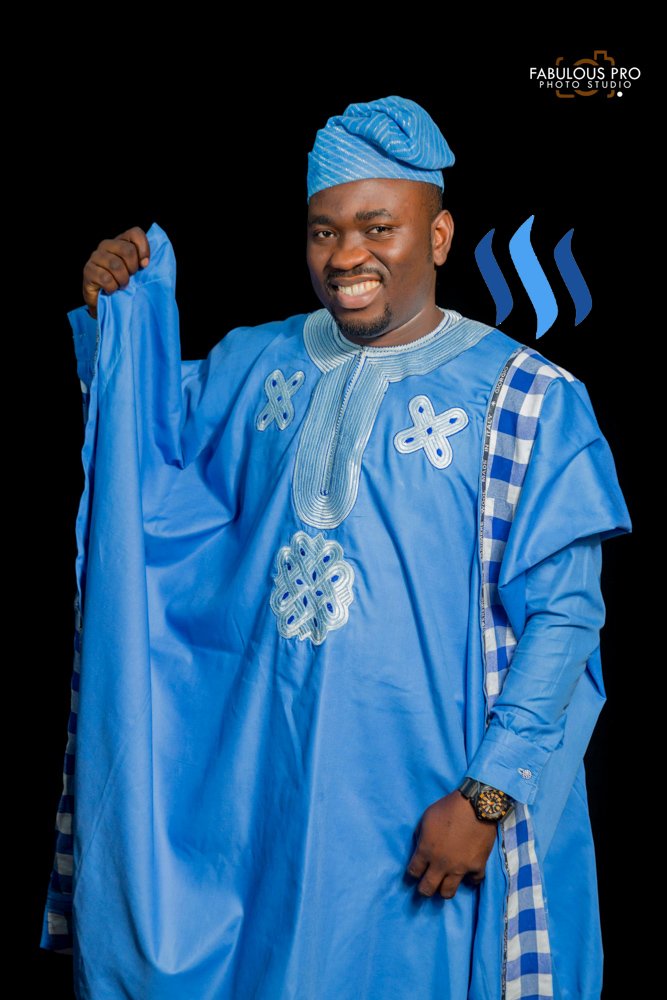 It's my birthday today and I will love today to be a very memorable day for myself and my family as well. It gives me true happy mind when I find myself this way. It is a great moment and Monday morning here in Ilorin Kwara State Nigeria. I got Inspiration from so many people such as @williams-owb, my mom, my wife ( @ayopeju) , @little-vickie my baby girl.
---
Thanks For Stopping by And checking Out My Blog 📝📖🗒️
---
Original content by me, @mattsanthonyit
---
Please important note▶️, order than any stated link in my post otherwise every other photographs used in my posts are originally taken and owned by me @mattsanthonyit, if you like them and wish to use any of my images please contact me privately. Thanks🔛.
---
🗓️Date Capture: 27/1/2020. 📸Medium capture: Infinix Note5 Smartphone. 🌍Location: Ilorin.Kwara State. Nigeria. 🕰️Time: 8:50am ⚡Posted with: steemit.com
---
If you actually like what you see😃😄😉,watch📷📺📸 and read📖📋 I would equally be grateful for an upvote♥️⚡ a very cool comment under my comment box or a resteem 🌀😏 for everyone to see ... and perhaps maybe you would like to follow me for more of my Post to show on your own feeds. Don't miss any of my Post.🔝. Special thanks to all who put big smiles on my face with Auto Upvote for always being supportive to me 💞💯.
---
Thank you for visiting my blog.
---
You Can As Well Join Me On Other Social Platform.
Twitter:
Check out Matthew O. Akinlotan [steemit @mattsanthonyit ] (@mattsanthonyit): https://twitter.com/mattsanthonyit?s=09
---
Instagram:
https://instagram.com/officialoluwagb...
---
YouTube:
[https://m.youtube.com/channel/UCPBPk8al3dnLy5xAWnbWT1w
---
Facebook:
( https://mobile.facebook.com/akinlotan...)
---
Steemit:
---
⬇️⬇️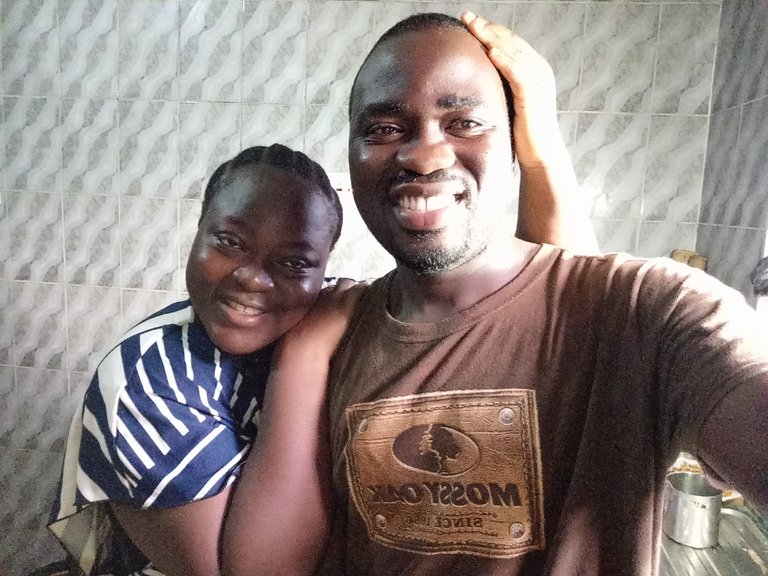 Matthew is a farmer and lover of steem. Steem has really helped my life to grow more healthier than I was, Steem testimony. I'm a Dad, husband and a hustler. Farmer who loves animals, he practice what he preaches . He is also a Photographer, Traveller , Mr Chef ( Loves Cooking) and above all, he is a blogger and a vlogger♣️♠️