When I first saw photos from the German Rally with cars and a plane lying in the background, I thought I had to have such a photo. During the first visit, the special stages led elsewhere and it was not possible to take a photo. For the second time, it was finally successful and as a bonus was the direction of driving into the shining sun.
---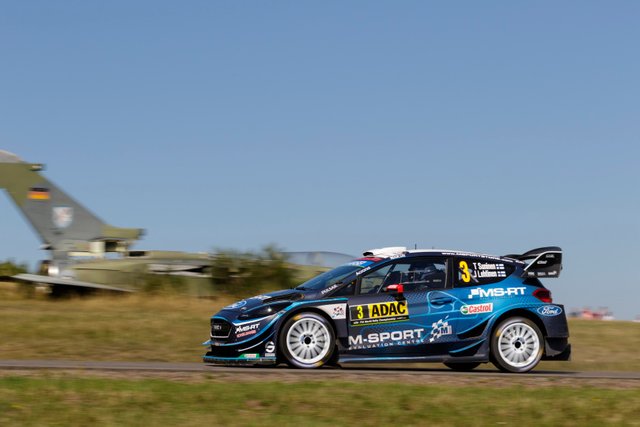 Be sure to click on the image to view full screen!
---
| | |
| --- | --- |
| Category/Kategorie | sportsphotography |
| Settings/Nastavení | ISO 100, 70mm, F9, 1/500s |
| Camera/Fotoaparát | Canon 7D Mark II |
| Lens/Objektiv | Canon EF 70-200/4 |
| Location/Lokace | Baumholder, Germany |
---
Když jsem poprvé viděl fotky z Německé rally s auty a v pozadí ležící letadlo, řekl jsem si že takovou fotku musím také mít. Při první návštěvě, rychlostní zkoušky vedly jinudy a nebylo možné tedy fotku pořídit. Na podruhé se konečně zadařilo a jako bonus byl směr jízdy do svítícího slunce.
---
Thank you for the upvote, comments and following.