The info below comes from the Royal Canadian Mint's COA (Certificate of Authenticity) of this coin or https://en.numista.com/ , or https://www.wikipedia.org/.
I will show you some Canadian commemorative coins, in no specific order or value.
The sixty second coin is a 2013 CAD $20 "Maple Leaf Impression".
This coin weights 31.39g with 99.99% silver purity and enamelled Proof finish. Its mintage was 9,176 units and the issue price was CAD $114.95.
For almost 300 years, the red maple leaf has symbolized Canadian identity and values. Today, Canadians are recognized worldwide by this singular image, which they faithfully sport on pins, badges and appliqués. And of course, there is the popularized Canadian flag. However, the inclusion of the maple leaf on our national flag only happened within the last century: during World War I, future prime minister Lester B. Pearson noted that every Canadian battalion had included some form of the maple leaf in its insignia. Fifty years later, the maple leaf flag was born.
Royal Canadian Mint engraver José Osio's work highlights the beauty and variety of the iconic maple leaf. The finely engraved reverse features the sunken central impression of a maple leaf filled with beautiful translucent red enamel, allowing light to reflect off the facets inside. The central image is set amongst more than 100 smaller maple leaves.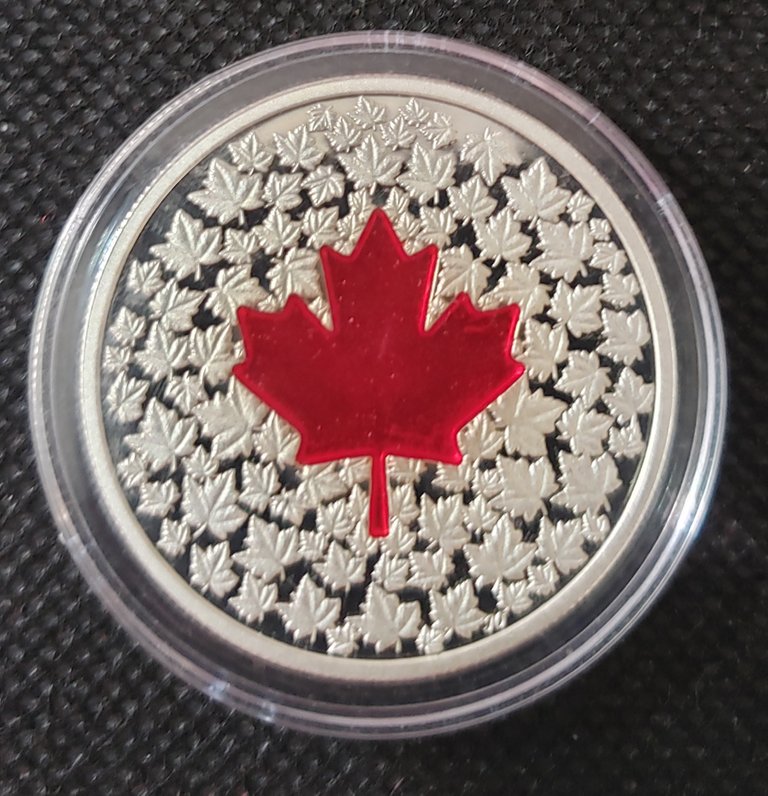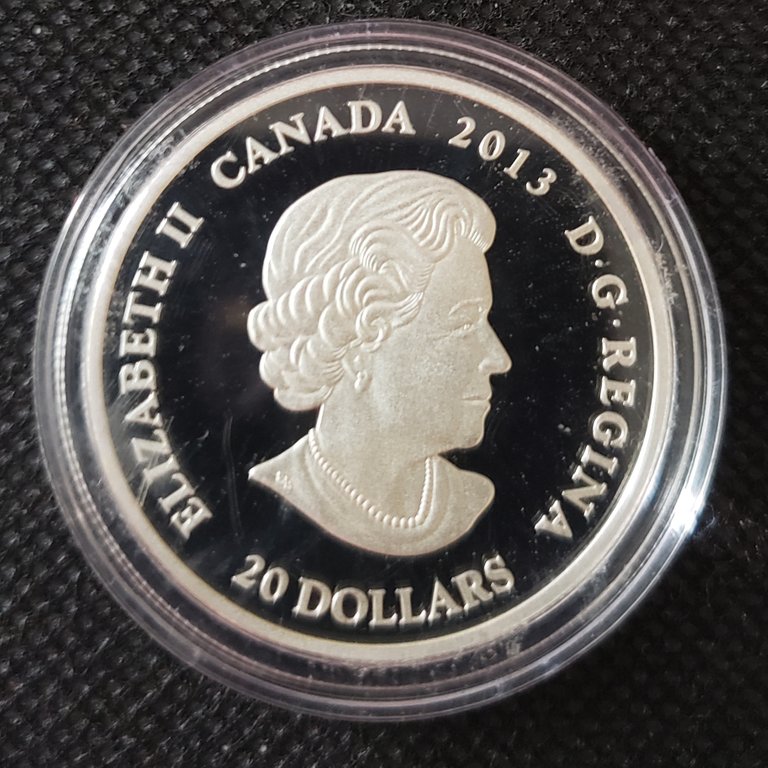 Thank you for reading. Please comment, upvote, reblog and advise me.