The info below comes from the Royal Canadian Mint's COA (Certificate of Authenticity) of this coin or https://en.numista.com/ , or https://www.wikipedia.org/.
I will show you some Canadian commemorative coins, in no specific order or value.
The fifty fourth coin is a 2010 CAD $10 "75th Anniversary of the First Bank Notes Issued By the Bank of Canada".
This coin weights 15.9g (0.511oz) with 99.99% silver purity and Proof finish. Its mintage was 6,818 units and the issue price was CAD $54.95.
For almost 200 years, Canadian paper money existed in a variety of forms until the first national bank notes were issued on March 11, 1935. Each denomination featured a member of the royal family or former Canadian prime minister on the front with an allegorical figure on the back.
Agriculture was the theme of the 10- and 20-dollar bank notes.
Designed by Canadian artist Susan Taylor, the reverse features a reproduction of the allegory that appeared on the original 1935 ten-dollar bank note: a seated woman surrounded by a variety of farm produce to symbolize the harvest.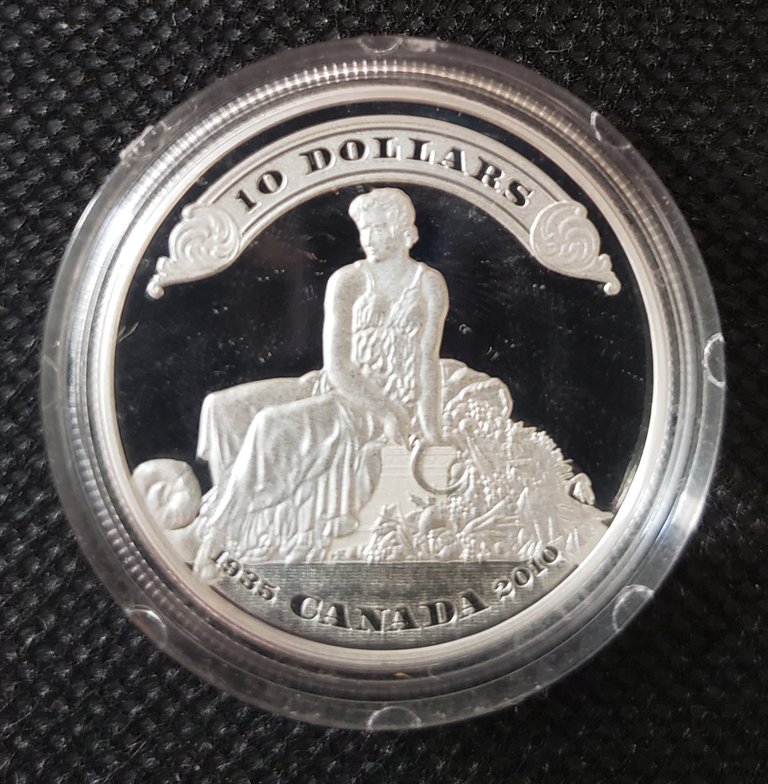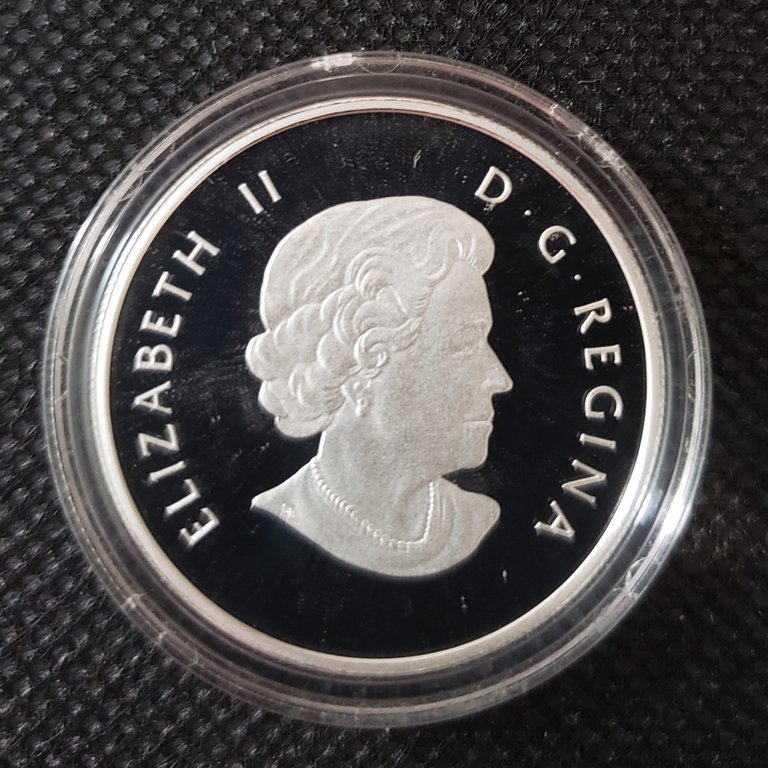 Thank you for reading. Please comment, upvote, reblog and advise me.