The info below comes from the Royal Canadian Mint's COA (Certificate of Authenticity) of this coin or https://en.numista.com/ , or https://www.wikipedia.org/.
I will show you some Canadian commemorative coins, in no specific order or value.
The fifty second coin is a 2005 CAD $5 "Saskatchewan Centennial".
This coin weights 25.2g (0.81oz) with 99.99% silver purity and Proof finish. Its mintage was 20,000 units and the issue price was CAD $49.95.
Alberta and Saskatchewan joined Confederation in 1905 - long after Nova Scotia, New Brunswick, Ontario and Quebec had formed the Dominion of Canada in 1867. Up until Confederation, the development of the West was largely driven by the fur trade and any land beyond Ontario belonged to the Hudson's Bay Company.
But all that was about to change. The fur trade had begun its fatal downturn and the Hudson's Bay Company sold its territories to the Government of Canada. What's more, Canada had been feeling expansionist pressure from the United States and could now solidify its claim to the West by settling the land with wheat fields.
Sowing wealth from the stubborn prairies was not for the faint of heart. Still, immigrants flooded in and those that came were strong and fiercely independent people. A mosaic of cultures began to cover the prairies and as communities grew, so did the need for provincial self-government. After more than 30 years of confident growth, two provinces were created within the North-West Territory - Alberta and Saskatchewan.
Designed by Canadian artist Paulett Sapergia and engraved by José Osio, the reverse features its official bird, the sharp-tailed grouse.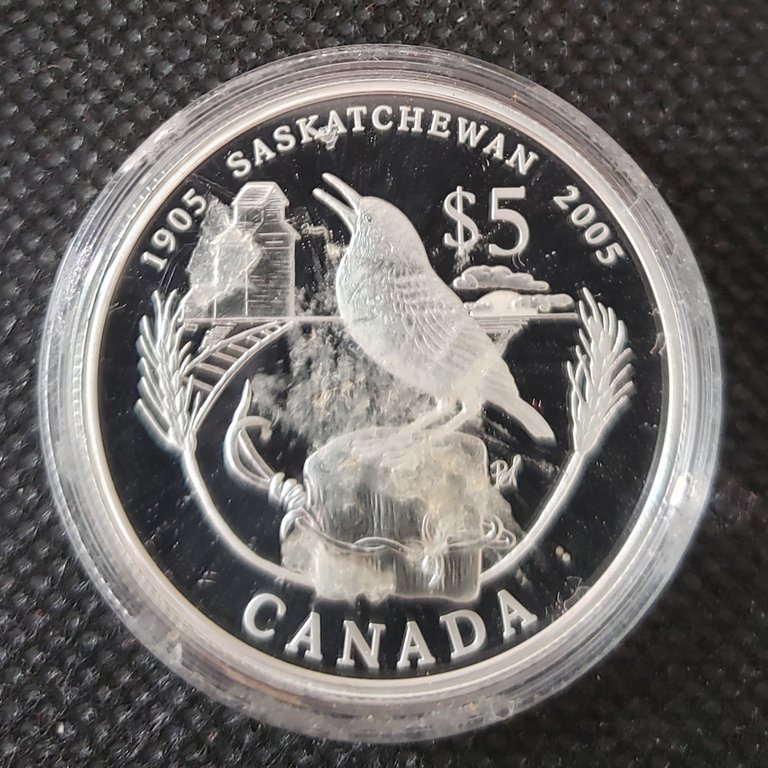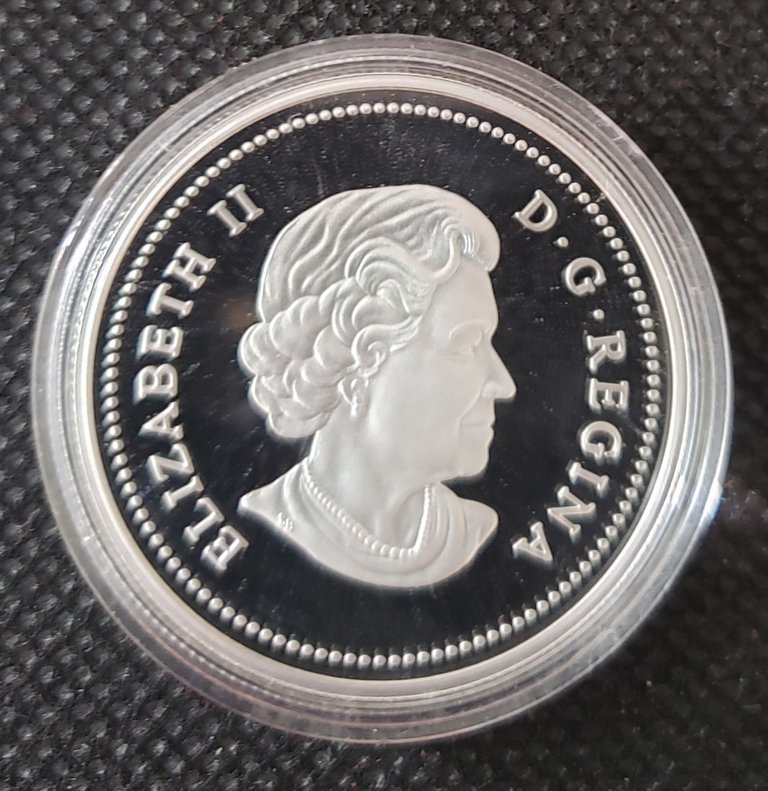 Thank you for reading. Please comment, upvote, reblog and advise me.