The info below comes from the Royal Canadian Mint's COA (Certificate of Authenticity) of this coin or https://en.numista.com/ , or https://www.wikipedia.org/.
I will show you some Canadian commemorative coins, in no specific order or value.
The fifty first coin is a 2013 CAD $20 "The Beaver".
This coin weights 31.39g (1.01oz) with 99.99% silver purity and Proof finish. Its mintage was 8,500 units and the issue price was CAD $99.95.
Along with the Canadian horse, the beaver is one of Canada's two national animals. While the beaver became an official symbol of Canada in 1975, its use as a symbol of this land goes back to the country's earliest roots. In fact, a beaver appears on the first coat of arms associated with the land now known as Canada, dating back to the early 1620s.
Designed by Canadian artist Glen Loates and engraved by José Osio, the reverse features an adult beaver felling a tree, as one of its wooden structures can be seen in the background.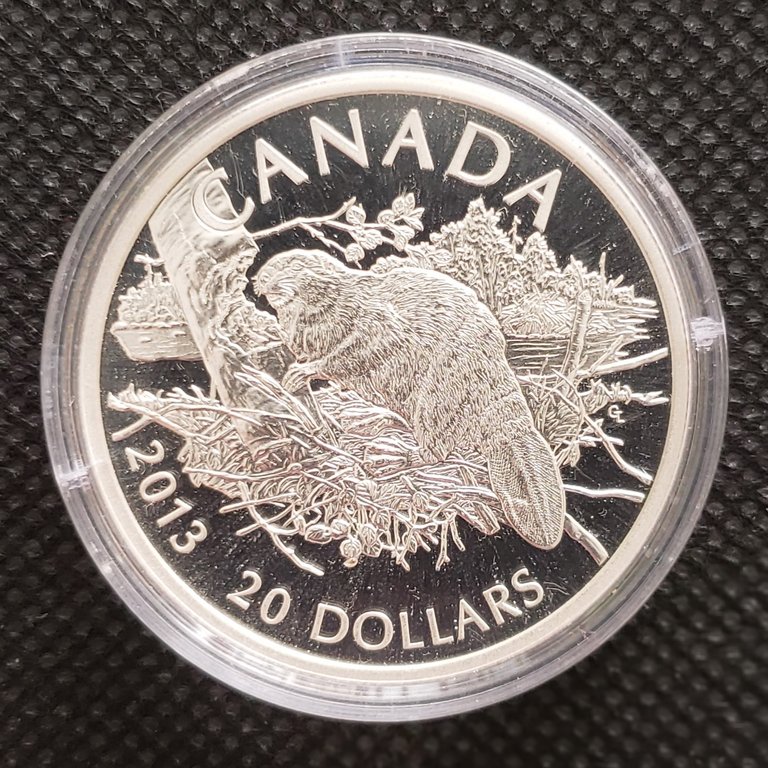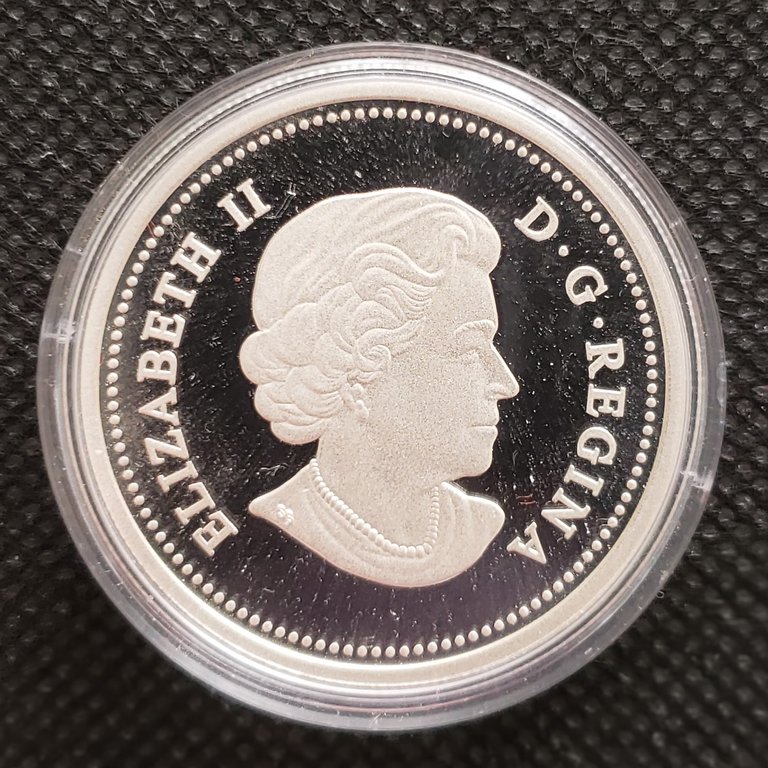 Thank you for reading. Please comment, upvote, reblog and advise me.