The info below comes from the Royal Canadian Mint's COA (Certificate of Authenticity) of this coin or https://en.numista.com/ , or https://www.wikipedia.org/.
I will show you some Canadian commemorative coins, in no specific order or value.
The fiftieth coin is a 2011 CAD $5 "Grizzly".
This coin weights 31.1g (1oz) with 99.99% silver purity and Bullion finish. Its mintage was 1,000,000 units and the issue price was BV (Bullion Value). It is the sixth coin in the Bullion Canadian Wildlife series.
The wood bison (Bison bison athabascae) range extended throughout the boreal forest of Alberta, British Columbia, Saskatchewan, and much of the Northwest Territories, Yukon, and Alaska. During the early 1800s, wood bison numbers were estimated at 168,000 animals, but by the late 1800s only a few hundred animals remained. Estimates made in 2010-2015 show around 8,500 free-ranging wood bison in Canada,
Designed by Canadian artist Emily Damstra and engraved by Christie Paquet, the reverse features a wood bison in its natural habitat.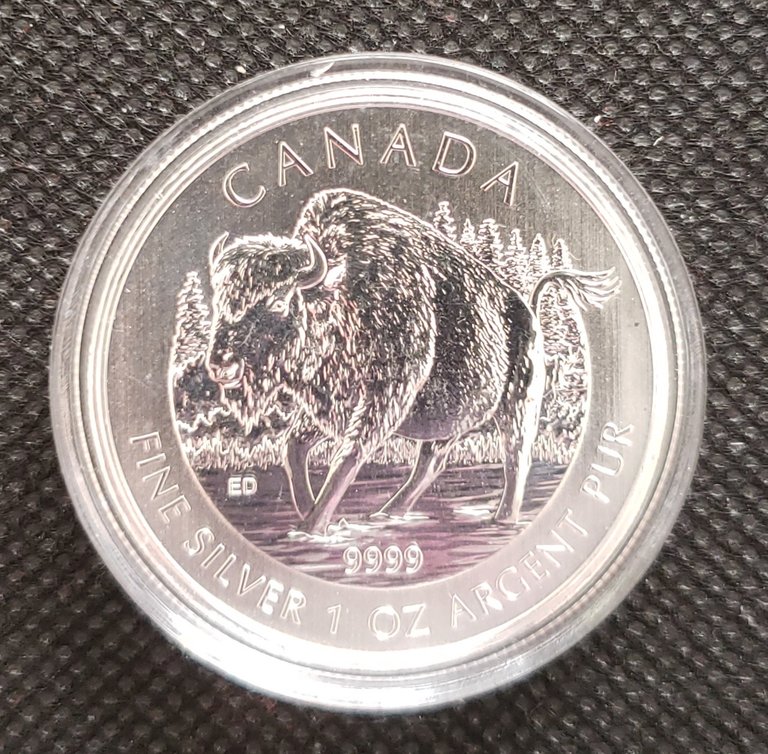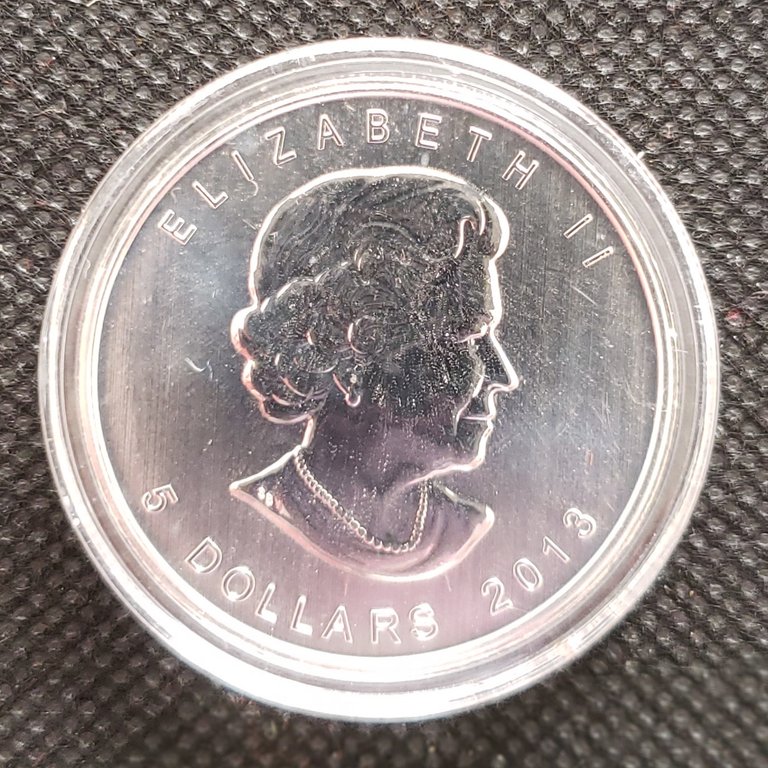 Thank you for reading. Please comment, upvote, reblog and advise me.