The info below comes from the Royal Canadian Mint's COA (Certificate of Authenticity) of this coin or https://en.numista.com/ , or https://www.wikipedia.org/.
I will show you some Canadian commemorative coins, in no specific order or value.
The forty ninth coin is a 2011 CAD $5 "Grizzly".
This coin weights 31.1g (1oz) with 99.99% silver purity and Bullion finish. Its mintage was 1,000,000 units and the issue price was BV (Bullion Value). It is the second coin in the Bullion Canadian Wildlife series.
The grizzly bear (Ursus arctos horribilis) is a North American subspecies of the brown bear. Grizzlies are typically brown, though their fur can appear to be white-tipped, or grizzled, lending them their name.
Designed and engraved by William Woodruff, the reverse features a grizzly bear in its habitat.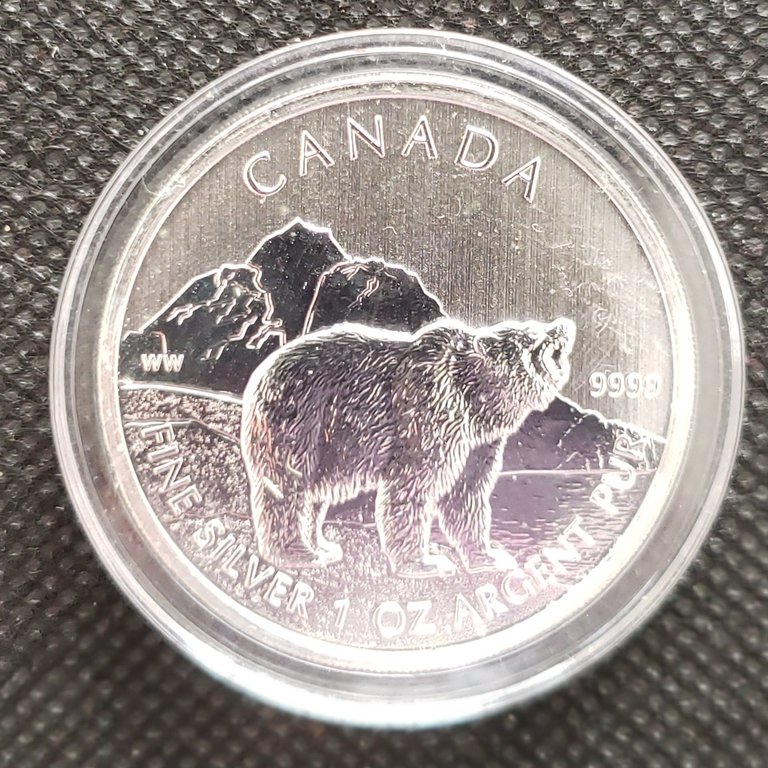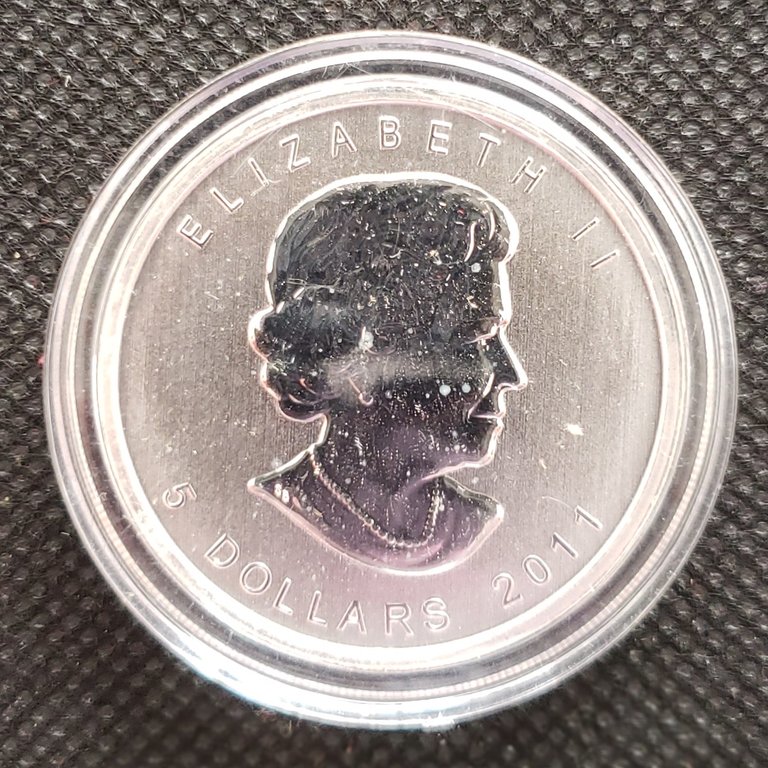 Thank you for reading. Please comment, upvote, reblog and advise me.