The info below comes from the Royal Canadian Mint's COA (Certificate of Authenticity) of this coin or https://en.numista.com/ , or https://www.wikipedia.org/.
I will show you some Canadian commemorative coins, in no specific order or value.
The forty eighth coin is a 2013 CAD $10 "The Beaver".
This coin weights 15.87g (1/2oz) with 99.99% silver purity and Proof finish. Its mintage was 38,560 units and the issue price was CAD $39.95. It is the second coin in the "O Canada Set One" series.
Canada's national identity is like its majestic landscape: diverse, storied and sometimes elusive. In the ever-changing tectonics of Canadian culture, identifiers reflect the nation's multicultural nature and its geography, fauna and flora, and social and political institutions. Born of this complex background, Canadian icons are distinct because they carry meaning for all Canadians, regardless of where they live or how they came to be there. And the iconic image of the beaver reaches back to Canada's earliest roots.
The reverse was designed by Canadian artist Pierre Leduc and engraved by Stan Witten. It features a portrait of a beaver felling a birch tree. The beaver, viewed from the front with its head turned toward the right side of the coin, rises from the hard work of chopping at the birch trunk with its prominent incisors.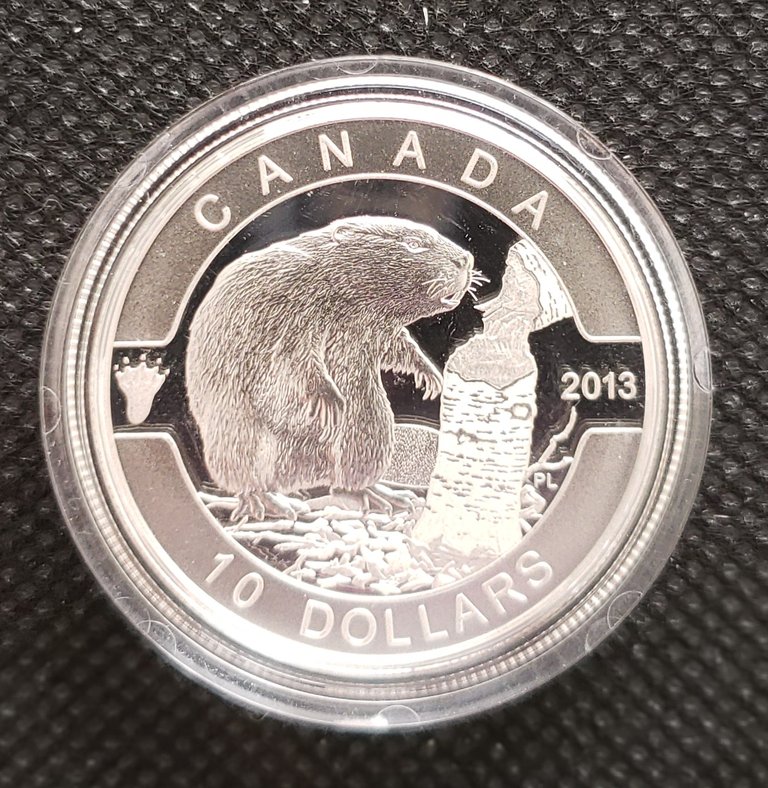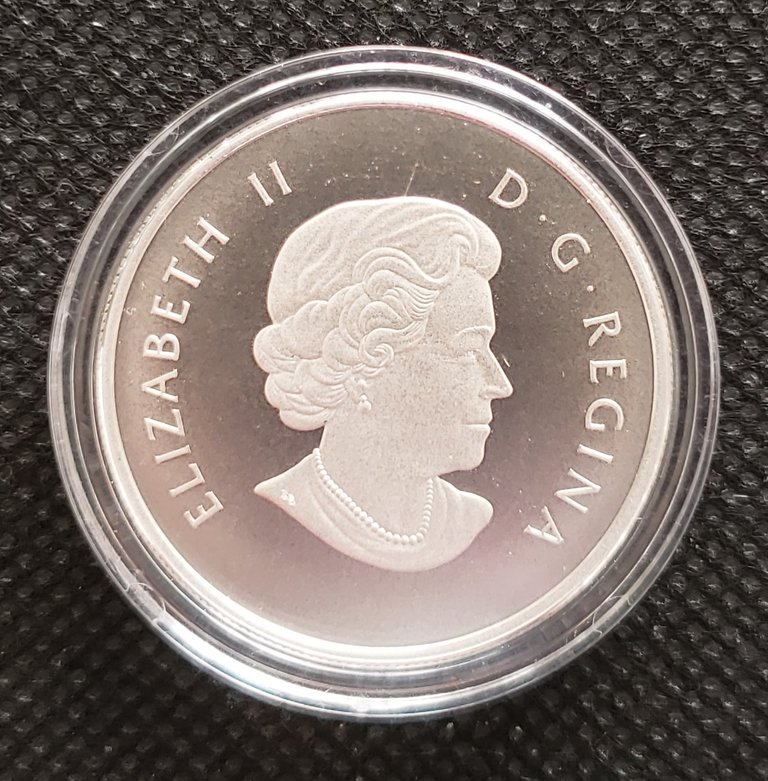 Thank you for reading. Please comment, upvote, reblog and advise me.