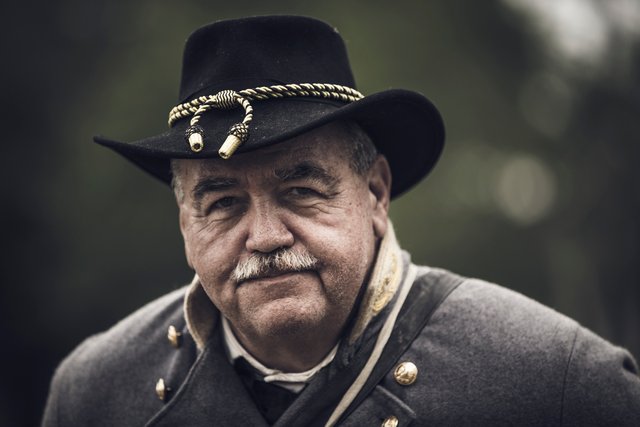 Photo taken by me @derangedvisions
Portraits of the Civil War

About a year and a half ago, I went on a trip with some other photographers for a book we were creating about the Civil War. The book took almost a year or so to finish being designed and published. You can check it out here in the store for more information about the book or even order one.
In September of last year, I created this post titled Portraits of the Civil War. For #showcase-sunday, I am re-sharing that post to show some of the portraits that I took during the battle reenactments that we attended. It was a pretty cool experience to see all of these reenactors dressed up and doing what they do. So without further ado, here is the post:
I was trying to come up with a clever name for the title of this series, but I thought that "Portraits of the Civil War" was a fitting name. Mainly because in this series, while these photos weren't taken during the time of the actual Civil War, but at a reenactment, you can get the feeling that no matter what side they fought for, the men that fought in the Civil War were just everyday Americans that were facing off against their fellow man. I took these photos at a Civil War reenactment for the Battle of Resaca in Resaca, Georgia.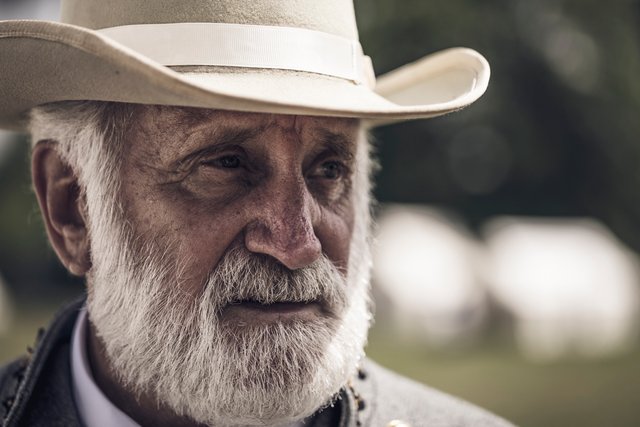 Photo taken by me @derangedvisions
While I was talking to the men that participate in the reenactment, they told me that they would often be asked to fight for the Confederate side one day or the Union the next day just to fill in. It kind of gave some perspective on how this war really depended on where you were at the time the war started that made up what side you were on.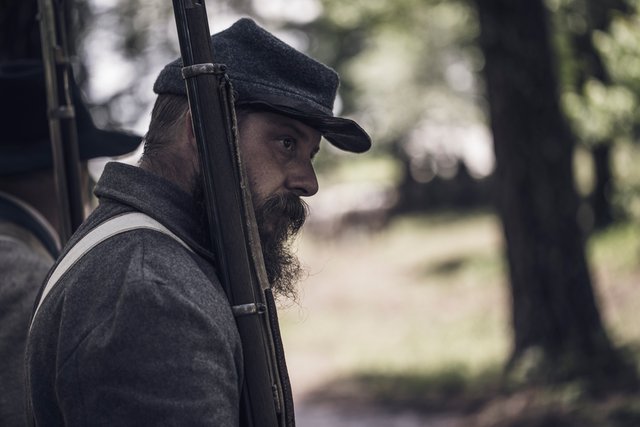 Photo taken by me @derangedvisions
I really like this photo above because you can kind of see uncertainty and nervousness on his face. It was hard to capture the true emotions of what it would have been like for these soldiers as they prepared to march into battle, because these people knew that it wasn't a real battle they were going into, but this was one of the closest looks I could find on some of their faces. I wouldn't be surprised if he was a military veteran and was thinking about some of his past experiences at the time this photo was taken.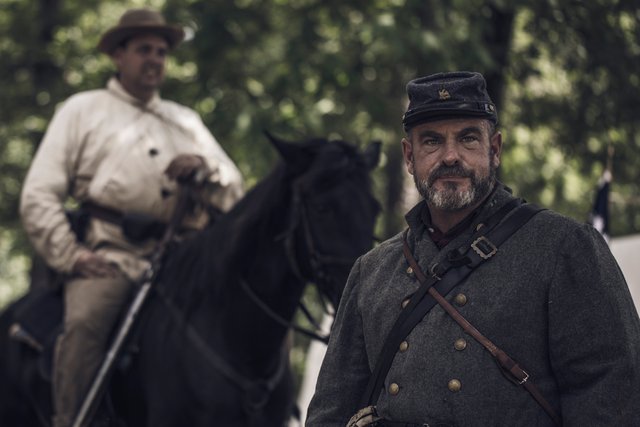 Photo taken by me @derangedvisions
This is one of my favorite shots from that day. I like the depth in the photo and the expression on his face as he prepares to lead his men into battle with the mounted cavalry behind him. He has almost a worried look on his face like he knows that he will be leading some of his men to their death. I also spent some time talking to him before the battle started. He is a retired military man that has been in multiple combat situations.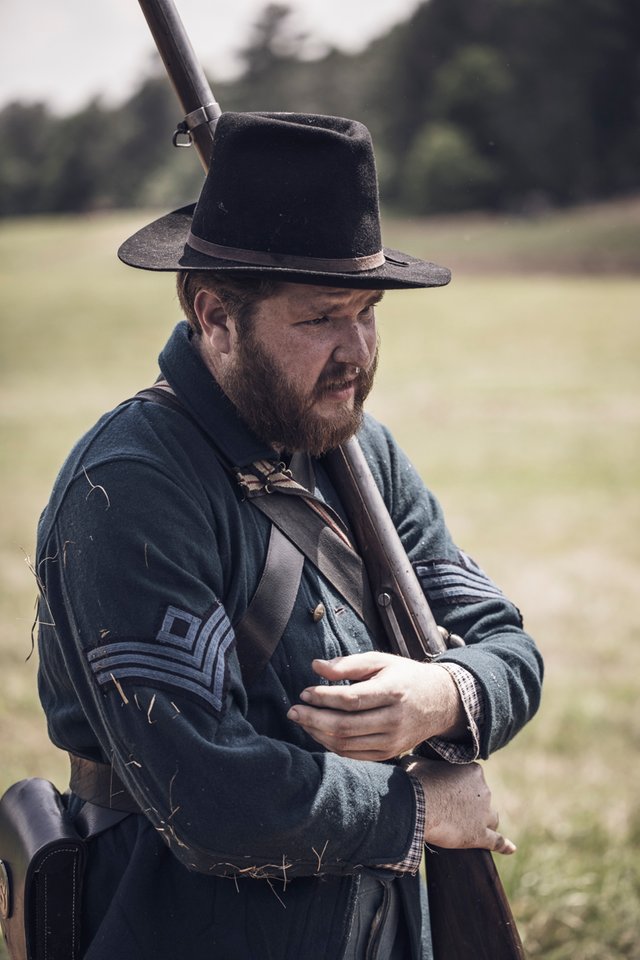 Photo taken by me @derangedvisions
After the battle the men came off of the battlefield and they were dripping with sweat and it got me thinking about how exhausting both mentally and physically it must have been for those involved back then.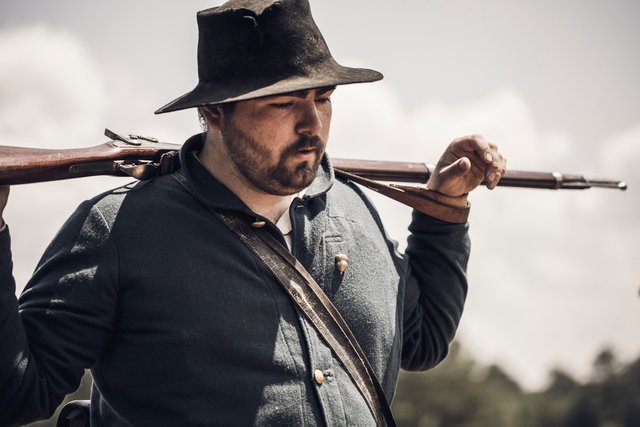 Photo taken by me @derangedvisions
War, at the best, is terrible, and this war of ours, in its magnitude and in its duration, is one of the most terrible.
Abraham Lincoln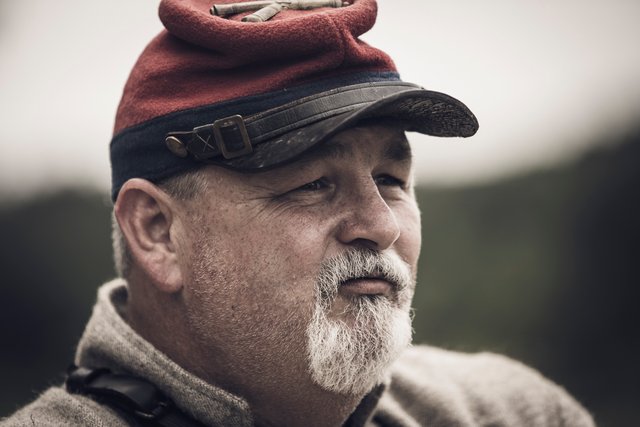 Photo taken by me @derangedvisions
Thank You

Thanks for stopping by and reading about my experience at the battle reenactment and checking out the portraits from those days. Your support and comments are always appreciated. Stay awesome.
10% Beneficiary set to @sbdpotato