As informações abaixo vêm do COA (Certificado de Autenticidade) da Royal Canadian Mint desta moeda ou do livro Canadian Collector Coins, vol 2, 8ª edição, de M. Drake ou https://en.numista.com/, ou https://www.wikipedia.org/.
Vou mostrar a vocês algumas moedas comemorativas canadenses que não fazem parte de uma série, sem ordem ou valor específico.
A décima oitava é a 2001 CAD $0,05 "Royal Military College of Canada".
Pesa 5,3 g com 92,5% de pureza de prata e acabamento Proof. A cunhagem foi de 25.834 unidades e o preço de emissão foi de CAD $16,95.
O Royal Military College of Canada foi estabelecido por uma lei do parlamento em 26 de maio de 1874.
Localizada em Point Frederick, uma península de 41 hectares (101 acres) em Kingston, Ontário, a faculdade é uma mistura de edifícios históricos e instalações acadêmicas, atléticas e dormitórios mais modernas. Os cadetes do Royal Military College of Canada são treinados no que são conhecidos como os "quatro pilares": acadêmico, oficial, atletismo e bilinguismo.
Desenhado por G. T. Locklin e gravado por Susan Taylor, o reverso mostra os cadetes desfilando.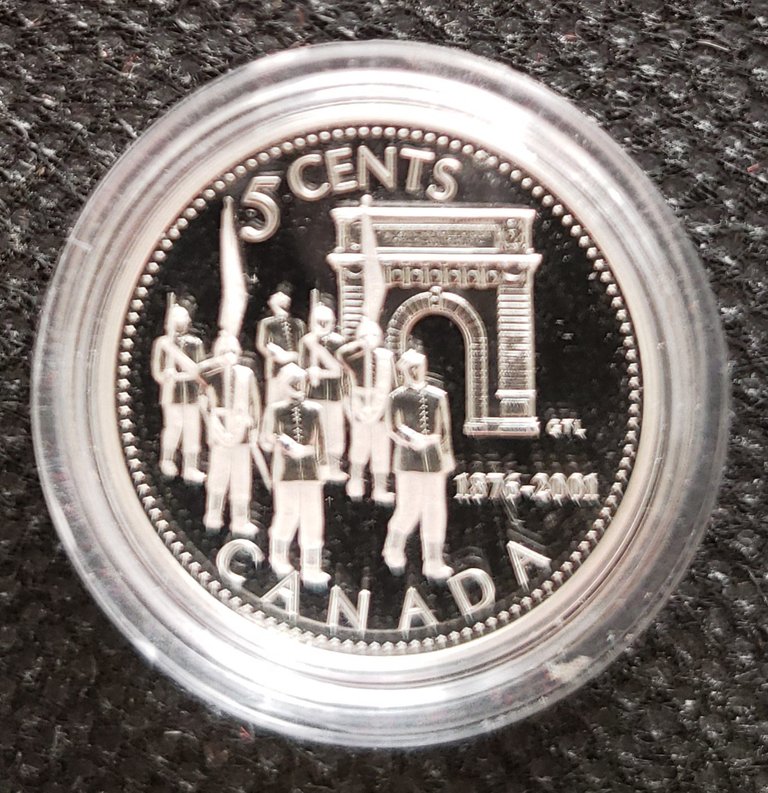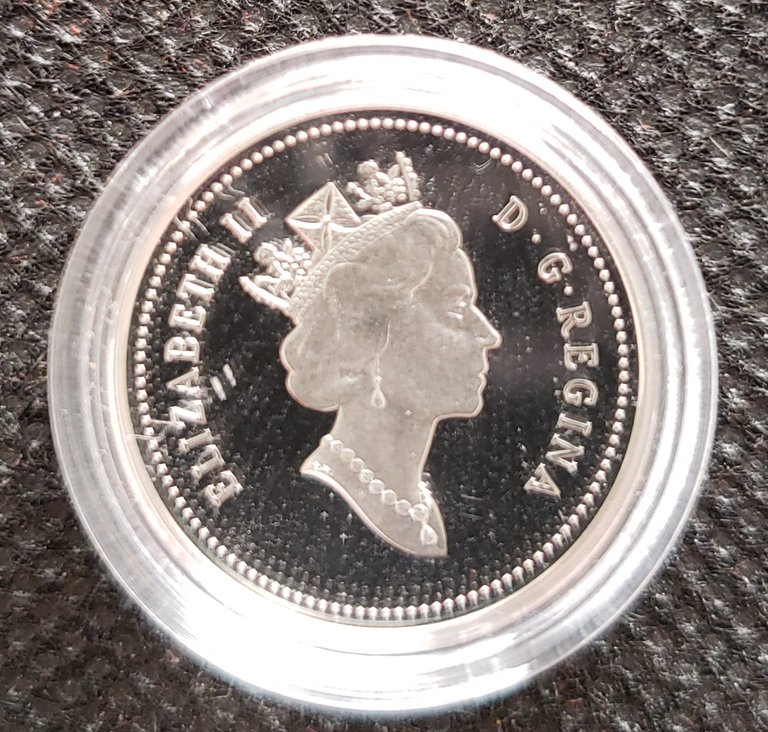 Obrigado por ler. Por favor, comente, upvote, compartilhe e me aconselhe.