Referências:
. Standard Catalog of World Coins, by C. L. Krause and C. Mishier
. https://en.numista.com/
. https://www.wikipedia.org/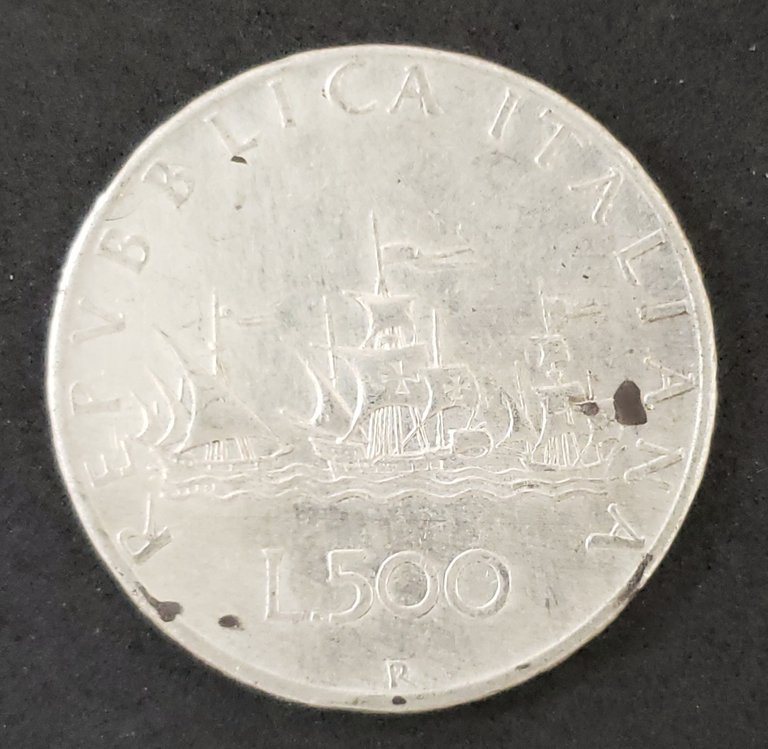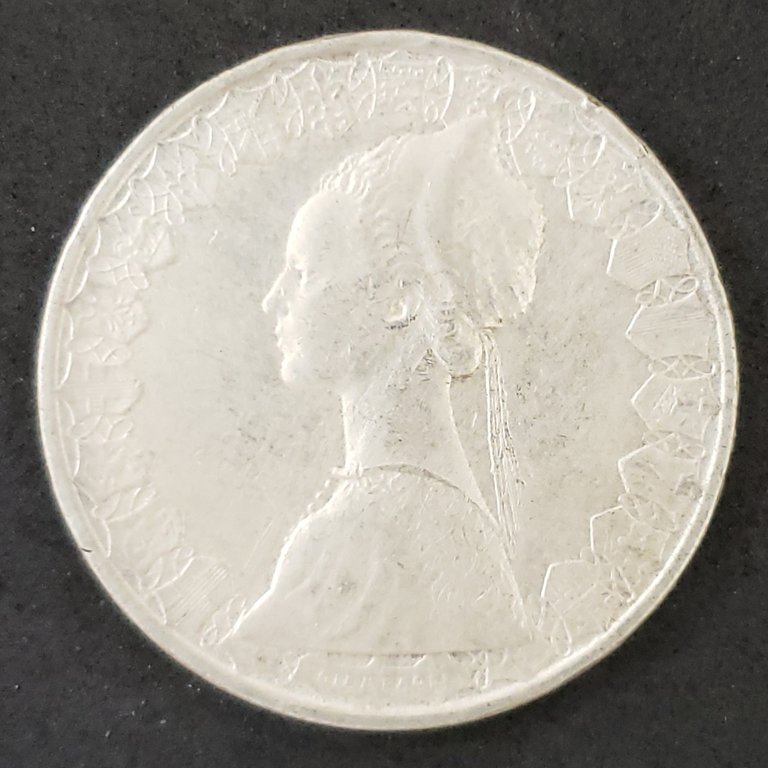 Características:
País: Itália
Valor: 500 Liras
Ano: 1958
Peso: 11g
Material: Prata 83,5%
Cunhagem : 24.240.000
Tipo: Moeda Circulante
Esta moeda foi emitida entre 1958 e 2001 pelo Istituto Poligrafico e Zecca dello Stato, Roma, Italia.
Uma das raras moedas em que a data de emissão está gravada na borda. Está escrito REPVBBLICA ITALIANA 1958.
O obverso mostra os três navios de Cristóvão Colombo, Santa Maria, Pinta e Niña. Foi gravado por Guido Veroi.
O reverso mostra o busto de uma mulher com vestido da Renascença, representando a Itália, cercada por 19 escudos dos estados italianos. Foi gravado por Pietro Giampaoli.
Muito obrigado e até a próxima moeda.