Good morning everyone!!
Here I am again with another photography post.
On this occasion, I will show you an effect that can be easily created in any photo editing software, although in my case it has not been so...
It's about the so-called ghost effect...
This is what happened to me, I was trying to capture the traces of light that the cars leave when they pass and the vehicle that is to the right of the photograph, stopped for a few seconds. I thought about discarding the image, but when I got home I had a good impression and decided to share it. The time the car was stopped was enough to create this effect.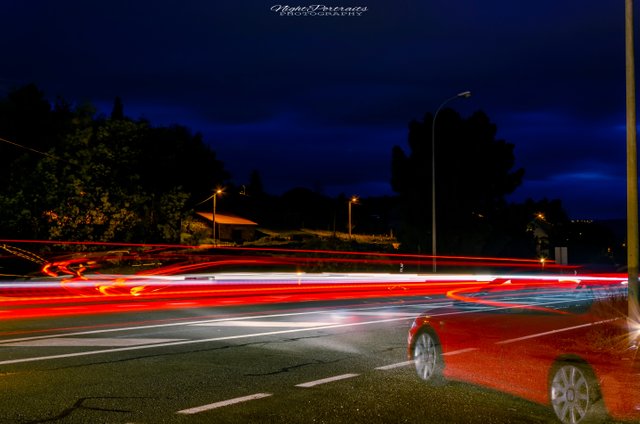 Nikon D7000 \ Af Nikkor 18-105mm f/3.5-5.6 VR \ 30s \ f/20 \ 35mm \ ISO 100 \ City Lights \ Long Exposure Photography.

We have reached the end of this publication, I hope it has been of interest to you. See you next time!!!
Have a great day!!

"Photography is one of my great passions. I am an enthusiast of this art...That is why I also value the work of other photographers, from whom I always learn something new..."

Look at the world, frame and shoot!!!