Finally we had some snow. It did not last long though. When the snowflakes start to dance and the ground is covered with white blanket than it feels like real winter.

A withered rose with snow on top.
I always wanted to photograph the snowflakes. Last winter i remember how I was running like a looney from one side of the balcony to the other trying to catch snowflakes on my sleeve and with the smartphone camera and macro lens to shoot them. Some did well, surprisingly. Most didn't. They melted so quickly, I could not focus so fast.
Here is a glimpse of what I have made then - a collage of the images of snowflakes.
Now, when I saw it was snowing I ran outside to try again to catch the snowflakes. Not so successful this time. It was windy and very, very cold. I had no gloves and my fingers were freezing, so I had little time outside and here is what I managed to shoot. Pretty much blurry.
These days we expect rain and I am not sure we will see any snow again. I could be wrong and if it snows again I will be out catching snowflakes. ❄
This is my contribution to the contest run by @barski- Show me WINTER.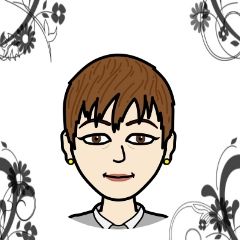 Thank you for visiting.
If you like to share your thoughts you can leave a comment.

Street name created by @otage

info@esteem.app
🌐eSteem.app | 👨‍💻GitHub | 📺YouTube
✍🏻 Telegram | 💬Discord