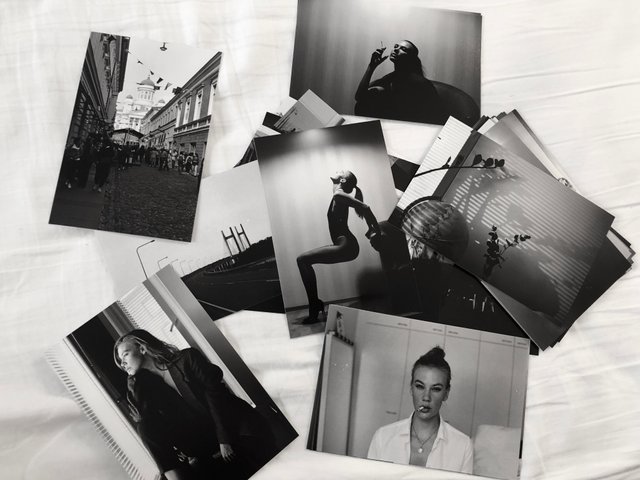 I just picked up my second ever roll of film and pictures from developing. This time I had the classic Kodak tri-X 400, a true black and white, industry standard and everyones favourite film. The first roll I had was some shitty c-41 thingy and I was not impressed at all, these ones look a lot smoother and have better contrast, more up my alley. The current film I have on the camera is Kodak T-max 400, and I assume it's gonna be the Kodaks that will be in constant rotation on my camera.
I really need to learn how to develop my own film because it took two and a half weeks to get this developed and pictures printed, and cost a whopping 57€! Jesus christ this is a expensive hobby. I need to get the developing stuff, do it myself and then just have pictures made from what I like, that would bring the cost way down.
I'm running out daylight so I can't take pictures to be shared of all, but I'll try to pick out the vest ones tomorrow and show you what I got. I was not impressed with my skills this time, there were a lot of misses due to me not paying enough attention and thinking it all through to get the picture just right. Expensive mistakes.