The name of this art photograph is: "Crystal sheet"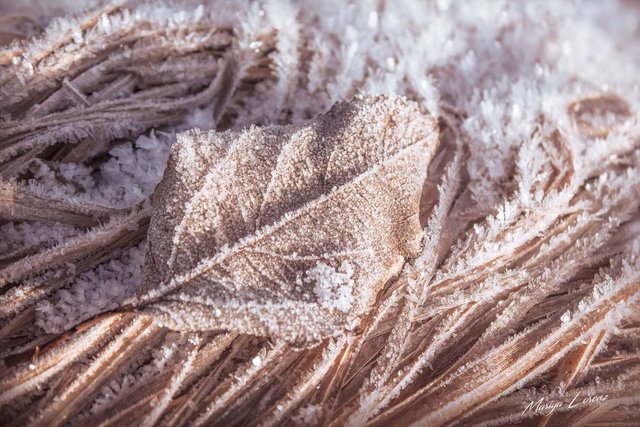 The fallen leaf lay in the grass. A bit boring and drooping. And in the morning everything suddenly changed! Frost decorated everything around with wonderful crystals. Wow! Now our leaf is crystal! Shines joyfully in the playful light of the sun. 
Enjoy watching. With tender feelings, @mariya-lorenz  
Category  macrophotography   
Settings   1/320;   f/5,6;   ISO 100
Focal length 55,0 mm
Flash without flash
Camera Canon EOS 650D
Lens   Canon EF-S18-55mm
Processing  Adobe Photoshop CS 6
All photos and text published in this message are my original work.