The name of this art photograph is: "Gift of the Snow Queen"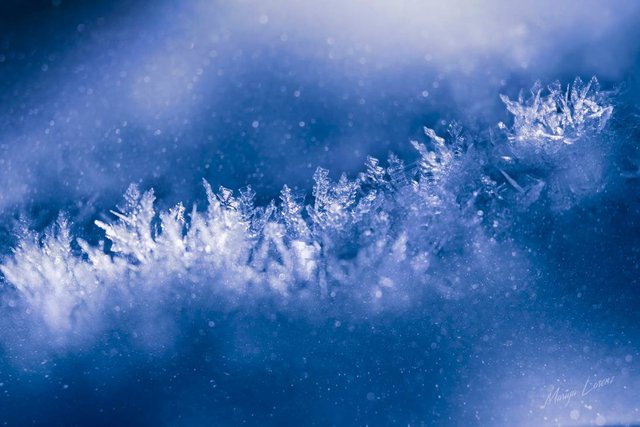 When I looked at these frost crystals. My imagination painted a fabulous picture. Where the Snow Queen turns everything into ice. With one wave of a hand, crystals and snow dust are scattered. Her gaze is cold. Icy heart. And only real feelings can melt the ice. Therefore, we look forward to spring. When everything comes to life. 
Enjoy watching. With tender feelings, @mariya-lorenz  
Category  macrophotography   
Settings   1/320;   f/5,6;   ISO 100
Focal length 55,0 mm
Flash without flash
Camera Canon EOS 650D
Lens   Canon EF-S18-55mm
Processing  Adobe Photoshop CS 6
All photos and text published in this message are my original work.