Hello, people!
Coming with another entry for the Peoplephotography challenge by @worldcapture. It's week 48.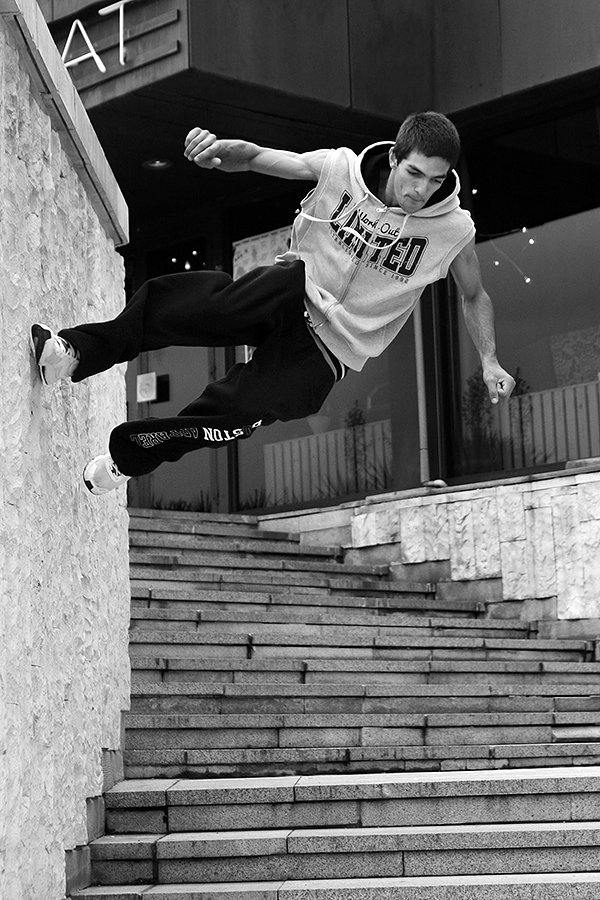 Once upon a time, I was preparing this freerun article for a magazine that is no more...like many other magazines. (But that's another story.) I contacted this freerun practitioner named George and he made a demo of some moves.
I have a couple of favorite shots from that session. This is one of them.
---
Aperture F 3.2; Shutter Speed 1/1250; ISO 400; Focal Distance 40 mm.
---
Yours,
Manol