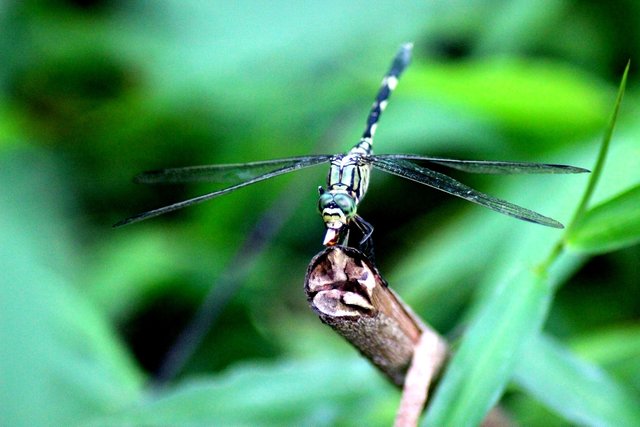 ---
wild dragonflies
---
Today, before going on a trip, to look for and take photos of nature, birds, insects, flowers, and the like, for my posting material, I will first test every lens that I will use, because on my upcoming trips, I bring two Canon cameras, which I have had so far, joined in the steem community.
The camera that I will bring is:
Canon 1300D Special Video and Image Camera
Canon 600D Special Image Camera
in order to get maximum results and good, to avoid things that I do not want, if there is damage, when I use it, on my trip next Friday.
In this trial, I tried to take pictures of wild dragonflies, which were, above, broken branches of trees.
I will start with the picture, which is below :
---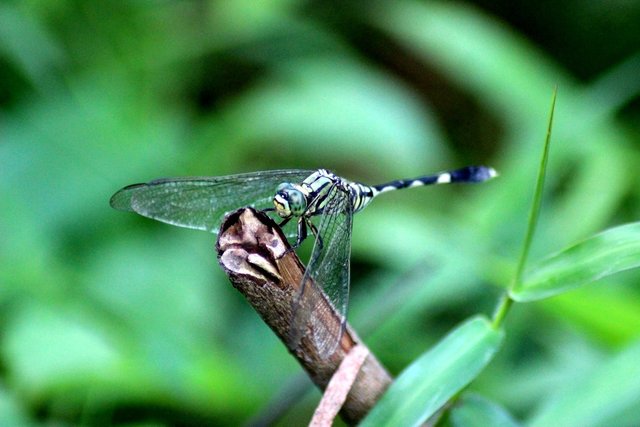 ---
The picture of the dragonfly that took the picture, from the left side of this position, I took a picture using a Canon 600D camera, and I used a Tamron 70-300mm lens.
---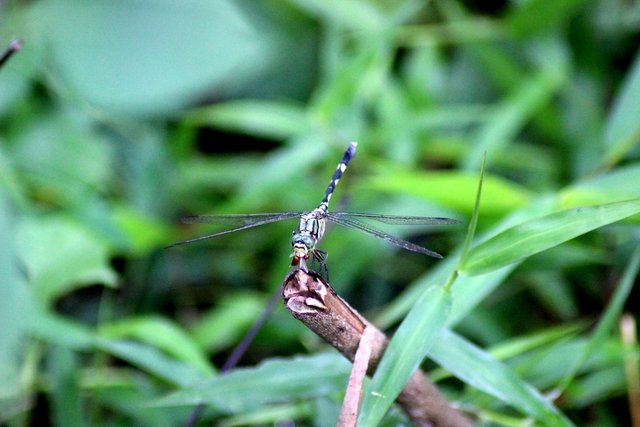 ---
indeed I am not clever yet, in using this type of lens, both in settings, we must learn, first, according to the weather, where we take pictures. then, in the next few days, it will take time, for me to try, to study it, in order to get results like other reliable photographers.
---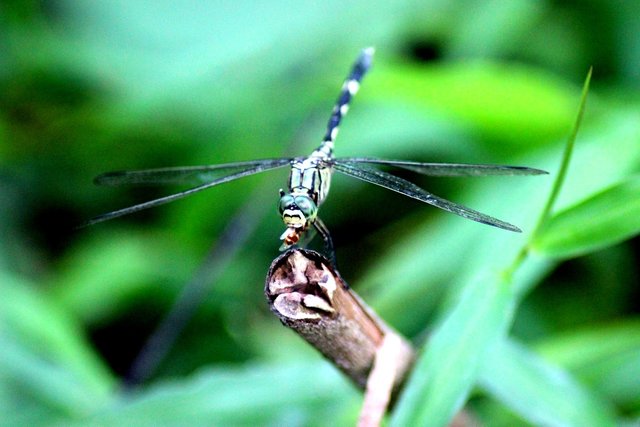 ---
like in the picture above, I use photo techniques, sequentially, in taking pictures, this goal, selalin can get a different picture, to avoid, if this dragonfly, too fast to fly, then, it will be in vain if we are in the forest, while taking photos of birds.
---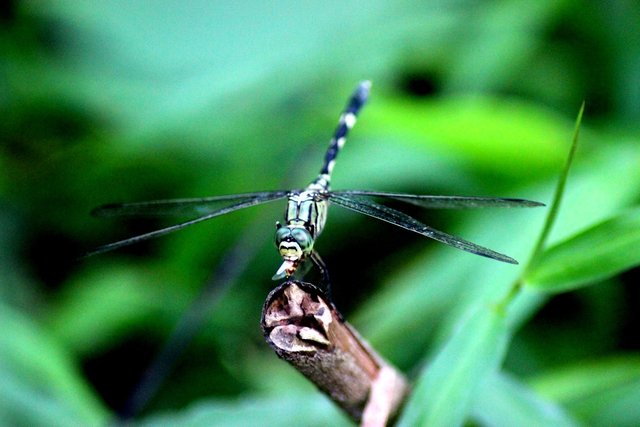 ---
in the picture above, I get a good picture, while taking pictures, this type of dragonfly, is eating its prey, namely ants senagga, which is located, right in its mouth, in this condition, I am not too long, hiding, between large grass weeds, at my feet it turns out, there have been many ants, which bit my leg.
---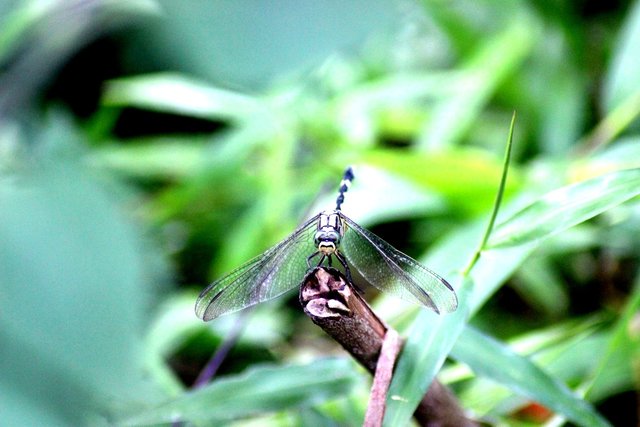 ---
after shifting, slowly, I get the picture, right from the front, this type of dragonfly. You can see it, in the picture above, I was already wondering, why is this dragonfly, not yet flying, because, the insects that become prey, have not been eaten, put in his mouth.
---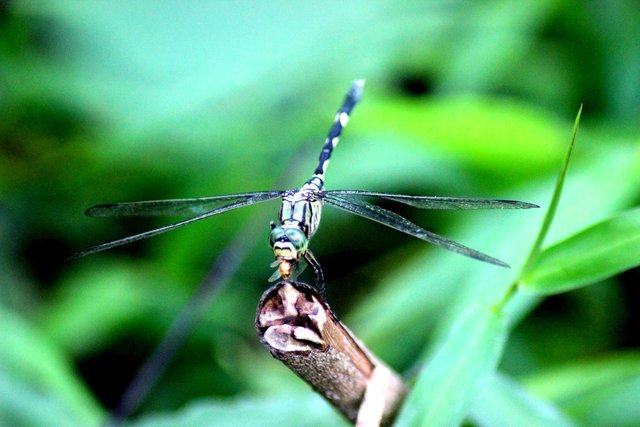 ---
another movement, which I got, when testing, the ability of the lens, which I had cleaned and prepared, for my trip was. image above, and the image below.
---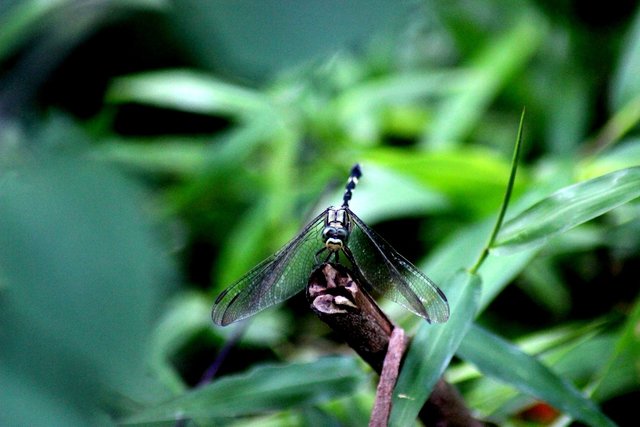 ---
wild dragonflies
---
below, I will explain about this type of dragonfly, according to what I have known so far,
the types of dragonflies that you see, very many types, which have very different forms too ,, for example:
big size
medium size
small size
in this difference, have different names, according to where this type of dragonfly is located.
in breeding, this type of dragonfly, also has differences, among others:
look for stagnant water flows, such as brackish or lakes, which have immovable water
looking for a stream of water, which is a little more swift, to lay eggs.
in the two points above, the goal is to lay the eggs of dragonflies, just above the dried leaves, or stagnant moss, until the eggs are laid by the parent dragonflies, hatched, which are present, located, alongside a river or lake.
those are some that I know all this time, hopefully what I convey, become bermandaat, for us all.
that is what I can say, I end with the words, greetings @sultan-aceh
---
---
---
| Type insect | dragonfly |
| --- | --- |
| Location Photo | Open forest |
| Camera used | Canon EOS 600D |
| Lens Camera | Tamron |
| Photography by | @sultan-aceh |
---