Good evening, Steemit community and PhotoStreem tribe.
Welcome to a new post of my photo blog.
Today i will continue with another entry to the #monomad challenge created by @monochromes and directed by @brumest.
I put the title "At the end of the cable" to this publication, because it really is about that, it is a tensioner at the end of a cable.
A very common object and easy to find on any fence. Although with the right frame it can become art.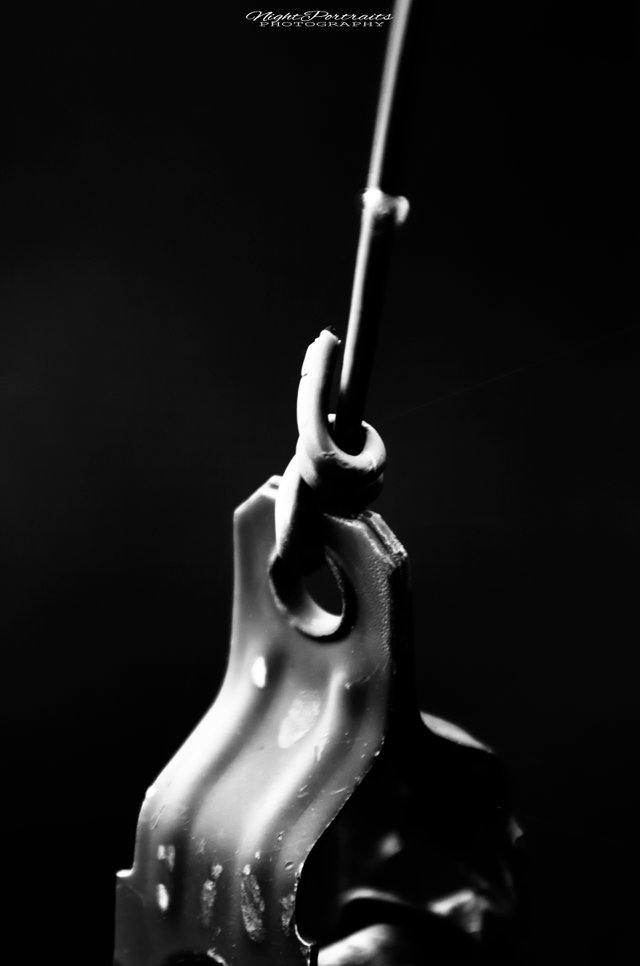 Nikon D7000 \ Af Nikkor 70-210mm f/4 \ 1/125s \ f/4 \ 210mm \ ISO 200 \ Natural light \ Black and White Photography.

"Photography is one of my great passions. I am an enthusiast of this art...That is why I also value the work of other photographers, from whom I always learn something new..."

Look at the world, frame and shoot!!!