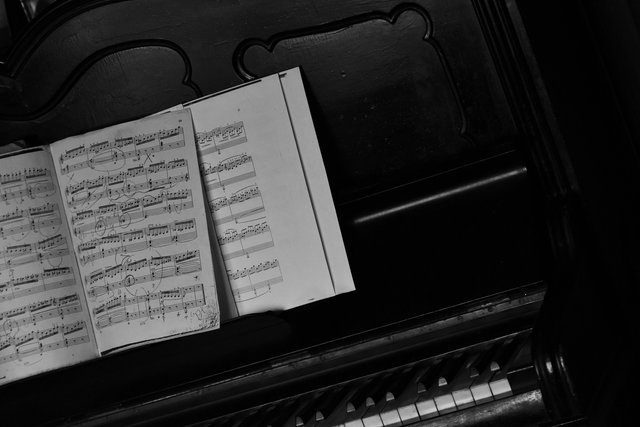 Years and years ago I started piano classes in a local music school. Very shortly after we got this very old piano. Of course it was second hand, but that is what makes it so special. It is one of a kind and not like all those brand new, shiny from the shop.
I don't know where exactly it comes from. But it has amazing carvings around the edges and legs. It also has very yellowed keys and specific old wood smell when you open it. And I love it!
I have spent hours and hours practicing on it. And them my little brother too.
Now, many years after, it desperately needs tuning and some loving. I still remember how to play and read the music notes (that's the English name for it?), but I am not as fast as I used to be.
Still love the piano though!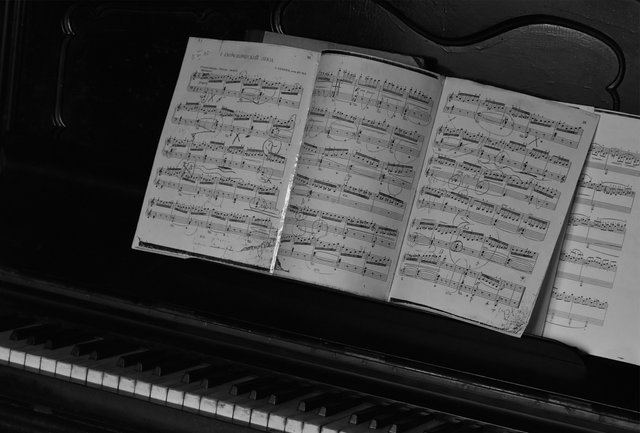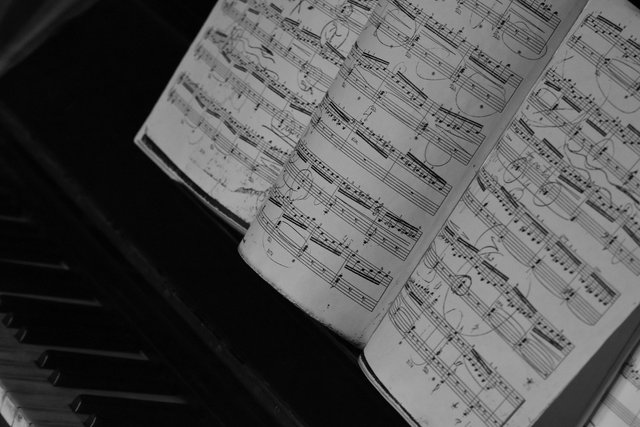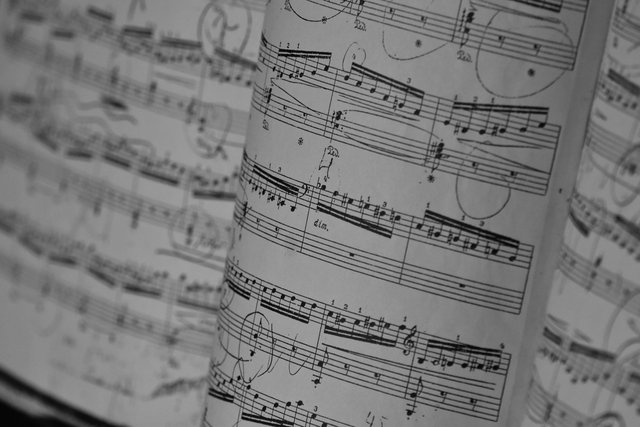 »«
My entry for #monomad contest by @monochromes
Shot with Nikon D5500 + Tamron 70-300mm lens
(ƒ/5.6, 1/60, ISO1600)
All photos and text are my own.
»»-------------¤-------------««

Join Monochromes on Discord
Project supported by Qurator
vote for @qurator as a Steemit witness on
steemit.com, or SteemConnect
Thank you.