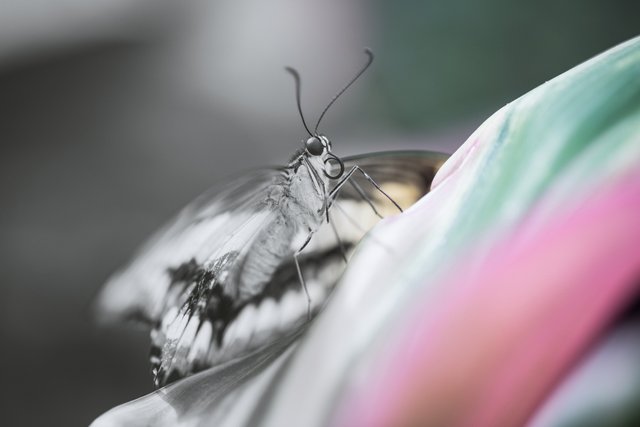 Photo taken by me @derangedvisions
I couldn't live without color

I am sure that you know someone that has some form of colorblindness, but total colorblindness where they only see in shades of gray is actually pretty rare. Have you ever stopped and thought about what it would be like to live in that type of world, where you live without seeing any color at all?
I have thought about it a bit and it would not be that fun. There is so much that I take for granted from just being able to somewhat match my clothes to just appreciating the colors of the world around me.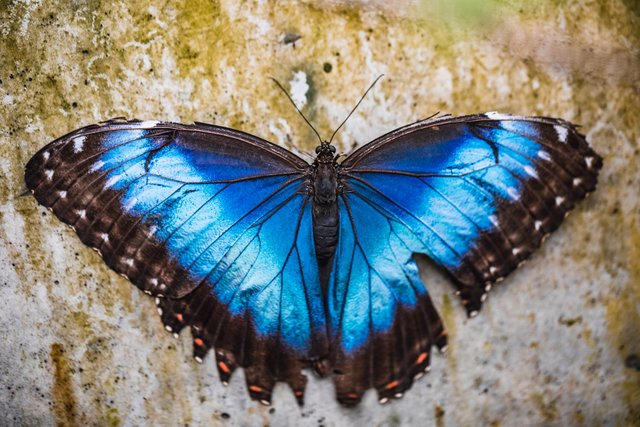 Photo taken by me @derangedvisions
Take this butterfly for instance. Look at all of the different shades of blue and white, and even the orange spots on the wings. Even the wall has some pretty cool colorful texture with the green mold on it.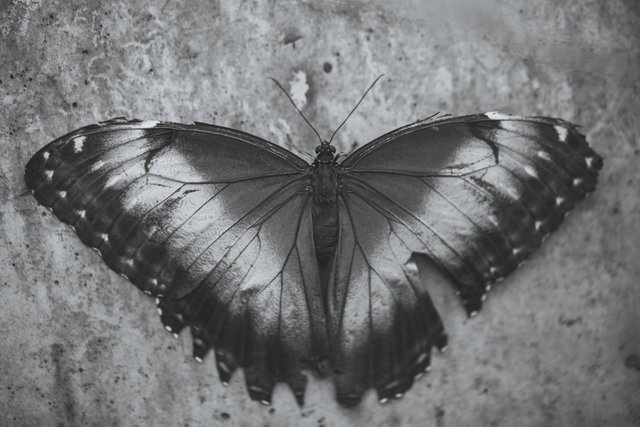 Photo taken by me @derangedvisions
Now in grayscale, it is just boring and doesn't have the same impact that the colorful image has. The butterfly would lose all of its individuality among all of the other butterflies because they would all just be shades of gray and white instead of all of the different colors of the rainbow.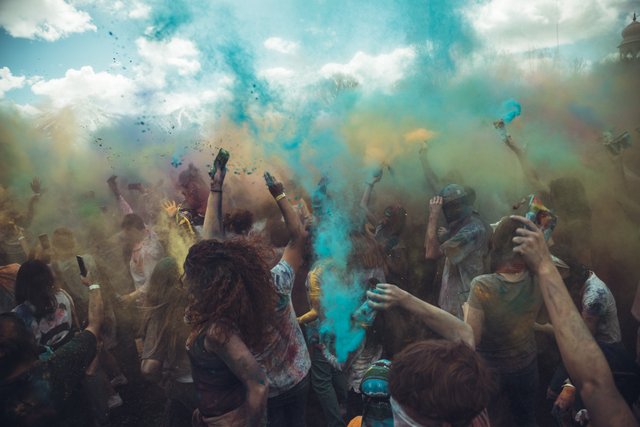 Photo taken by me @derangedvisions
The Holi festival would not look the same at all.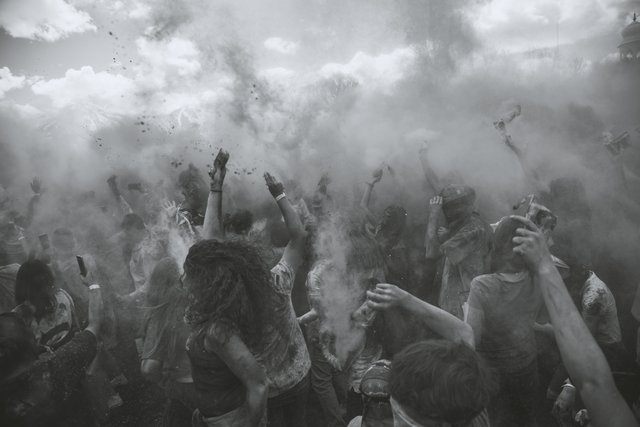 Photo taken by me @derangedvisions
The picture that looked like it was obviously from the color festival takes on a more ominous tone and looks more like it is a scene from a protest with smoke and tear gas going off in a crowd of masked protestors.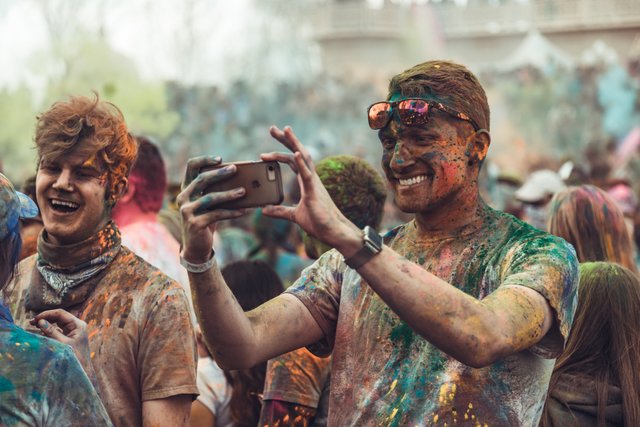 Photo taken by me @derangedvisions
Color adds so much life and excitement to the world. Color is is one of the things that brought thousands of people together on the day this image was taken.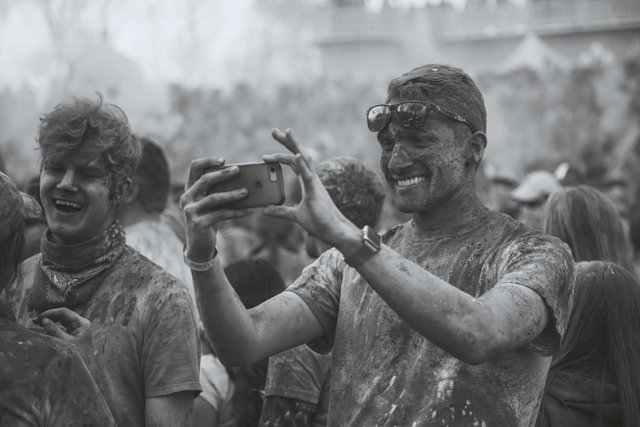 Photo taken by me @derangedvisions
So take some time this week and go out and celebrate life with color and take some colorful pictures. Make a post about the pictures you took and the colors and tag your post #lifewithcolor and I will give you up to a 100% upvote depending on the effort that you put into your post. Make sure to use the #creativecoin, #oc and #photography tags in your post as well and drop the post link in the comment section of this post.
I am looking forward seeing the awesome posts that you create!