So, I am offering you a plate with fresh sardines!
They are small oily fishes that's packed with nutrition, have a lot of quality proteins and fats. Sardines are good source of iron and calcium too! I eat a lot of fish because I live down by the sea and I am grateful that I have sardines often at the table 😊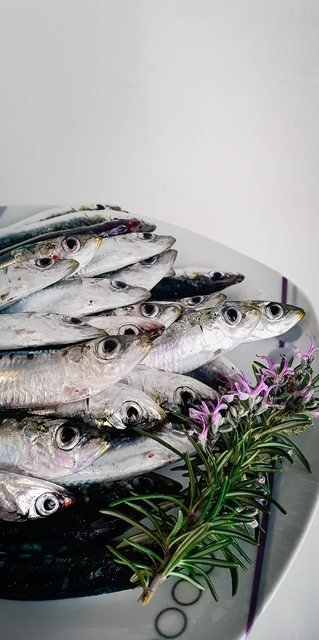 Picture is taken by me with Samsung Galaxy S10
Sardines nutrition facts:
(5 small sardines with bones)
✓ Calories: 125 g
✓ Fats: 7g
✓ Sodium: 184mg
✓ Carbohydrates: 0 g
✓ Sugar: 0 g
✓ Fiber: 0g
✓ Protein: 14 g
Considering that I have some health issues and trying to put some weight, for me it is very important to eat good oils and sardines are high in omega-3 fatty acids and loaded with vitamins D and A!
So, do you prefer fish or you rather pick some meat?
Feel free to upvote and comment!
Big greetings,
@exanime15
!