I took this picture yesterday while I was walking and I've never seen something like this! I am sure that this is cactus but this shape is so unfamiliar to me 🤔 For me it looks like a 🐸 and actually I think it is pretty cool! 😃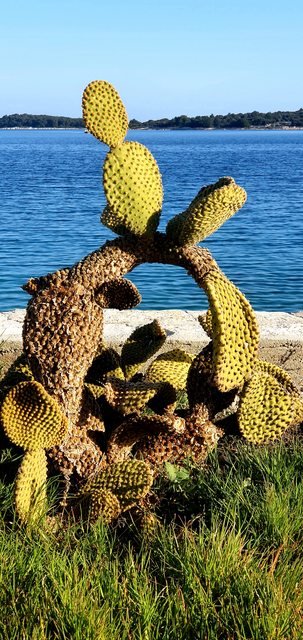 Do you agree with me or you have different association? 😄 write to me in the comment section!
Hope you like this one and I wish you to have a good day! 😊
Big greetings!
@exanime15