In Vologda, in the Park of Veterans, there is an attraction called "All-round review" or as it is called in the common people "a Ferris wheel". This structure was built in 1977. But the wheel was found to be dilapidated and dangerous, so it was decided to dismantle and dispose of it.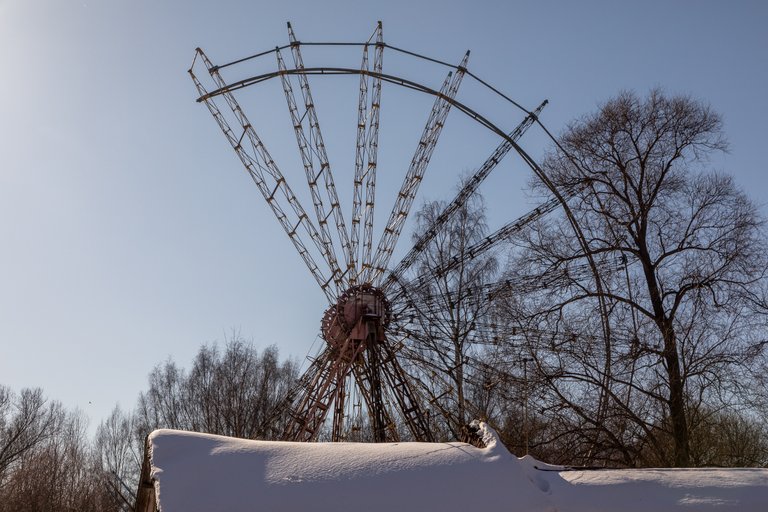 Three years ago, this attraction worked, both adults and children rode on it.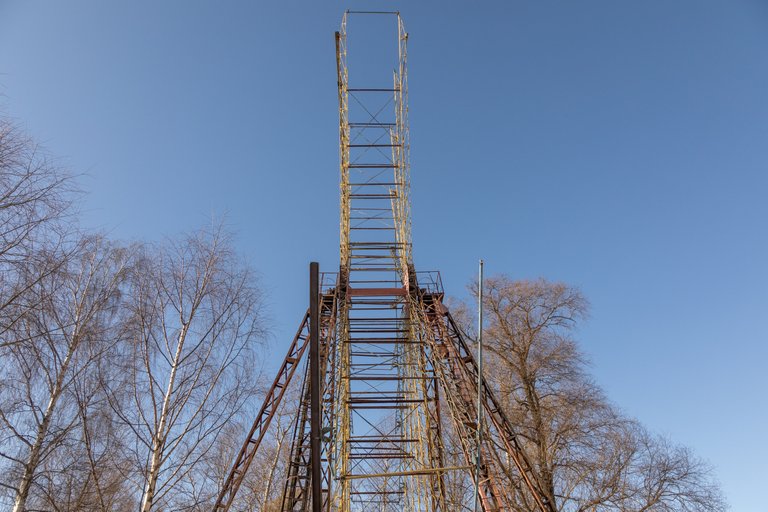 But even metal has a shelf life.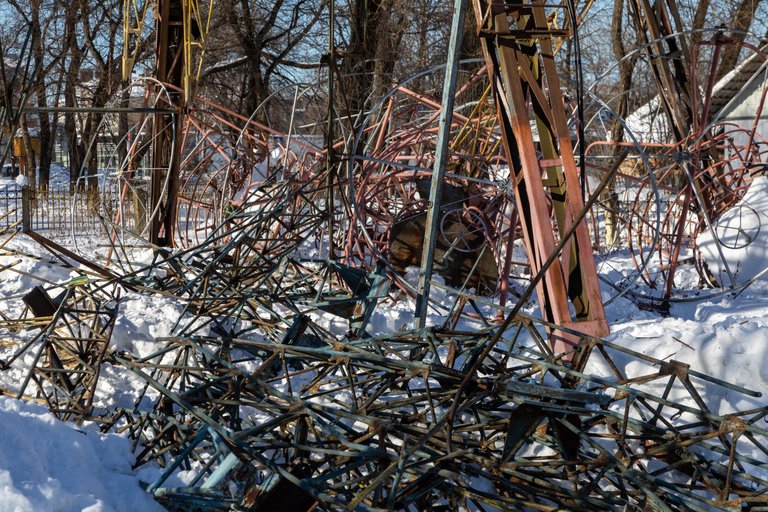 During my life I rode Ferris wheels in Moscow and Kirov, in the Vologda park it was not happen.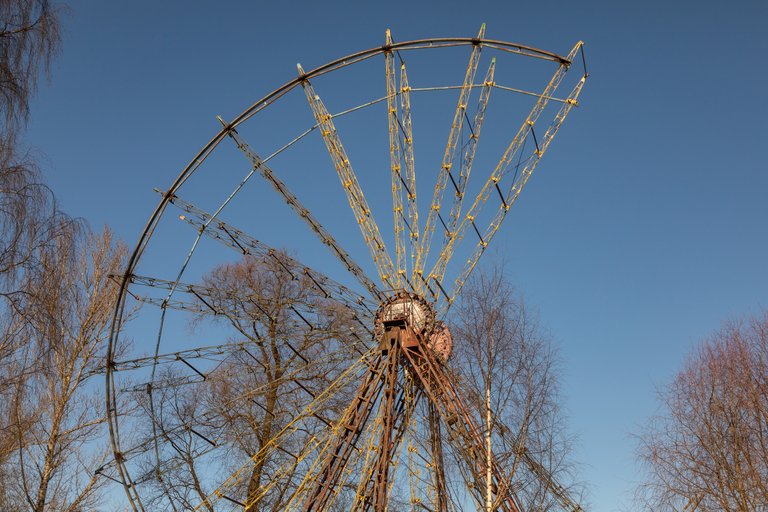 The city authorities had the idea to replace the wheel in 2017-2019, but the whole initiative came to naught when residents voted not to install anything at all.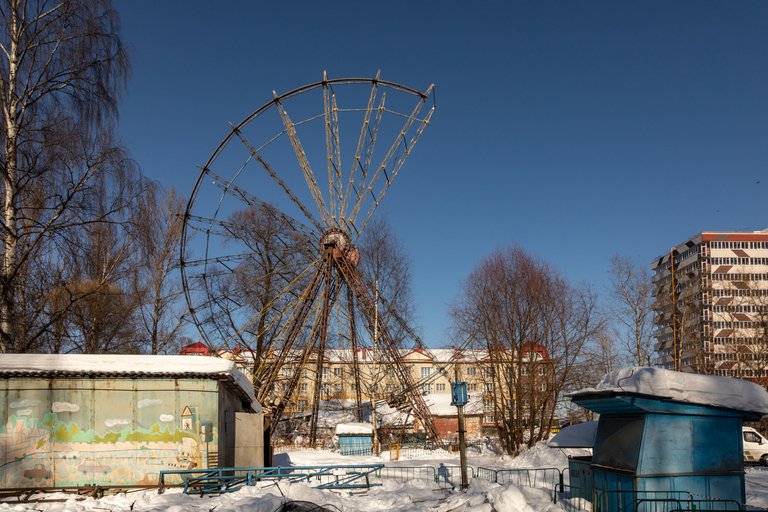 In general, there are many dilapidated attractions in Veterans Park, but I will talk about this in a separate post.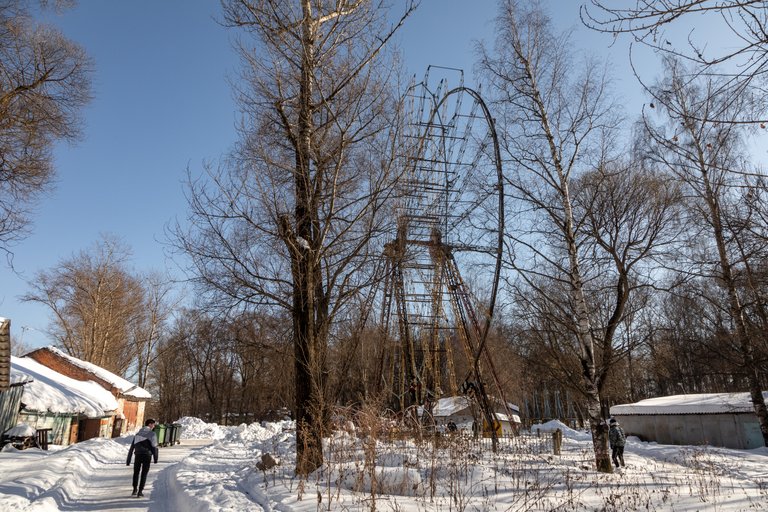 The last time an iron wheel with those wishing to see the city from a height turned on March 1, 2020.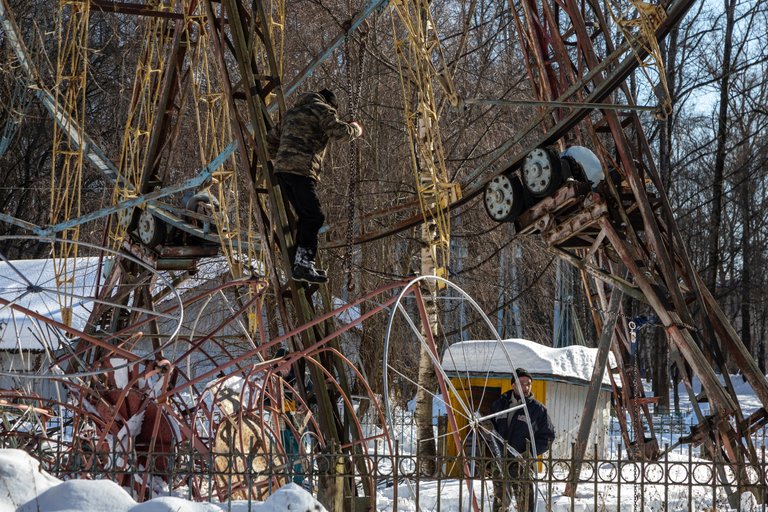 Then all the amusement rides in the park were closed because of the covid.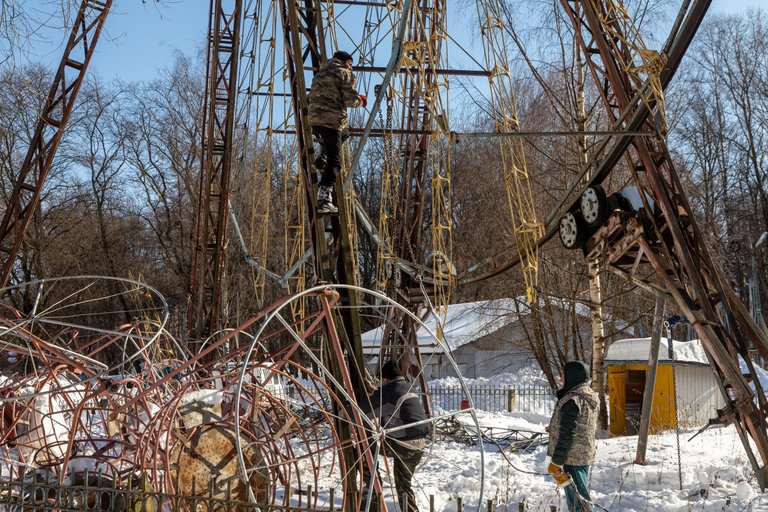 All proceeds from the delivery of scrap metal after dismantling the Ferris wheel will be transferred to the city budget.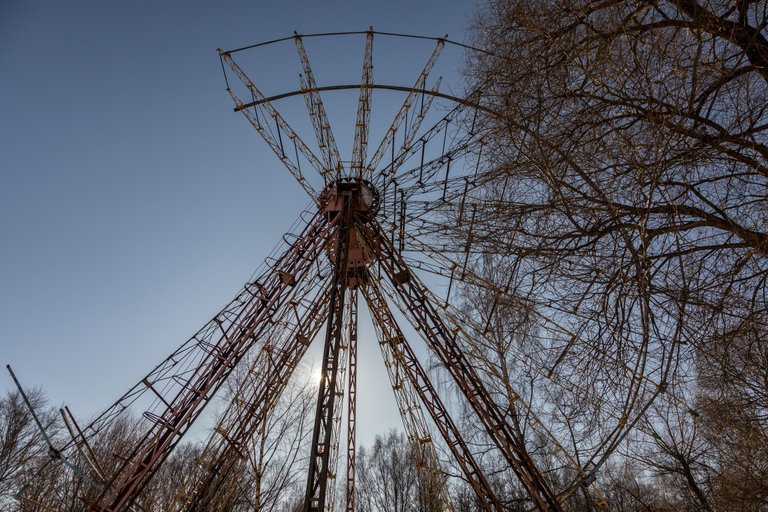 For me personally, the process itself is of importance, since I am a new resident of this city and nostalgic feelings do not overcome me.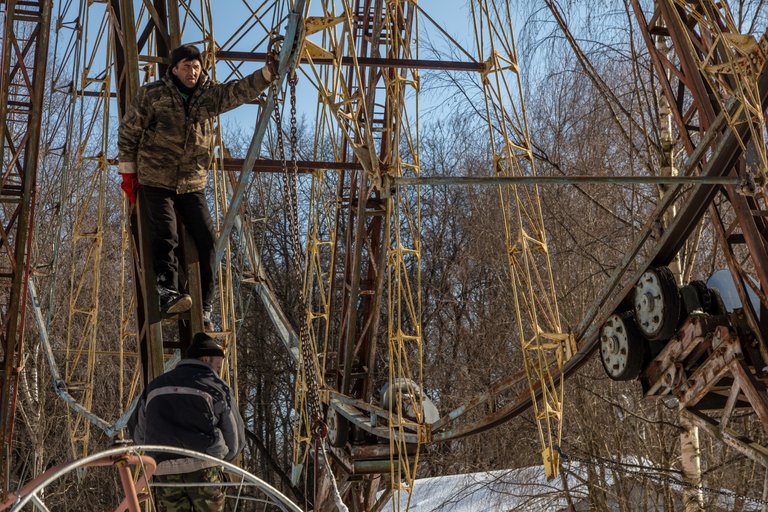 But if they were dismantling some dilapidated carousel of my childhood, then I would also not be upset in view of professional deformation.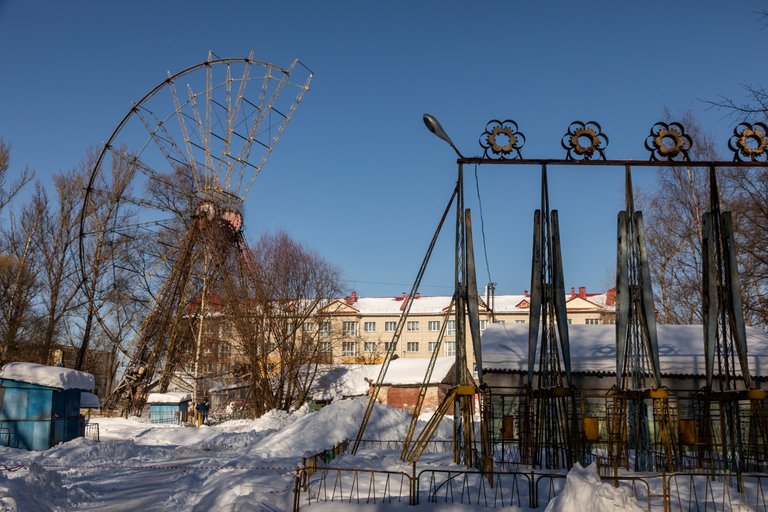 For me, as a photographer, any event, any movement is a joy.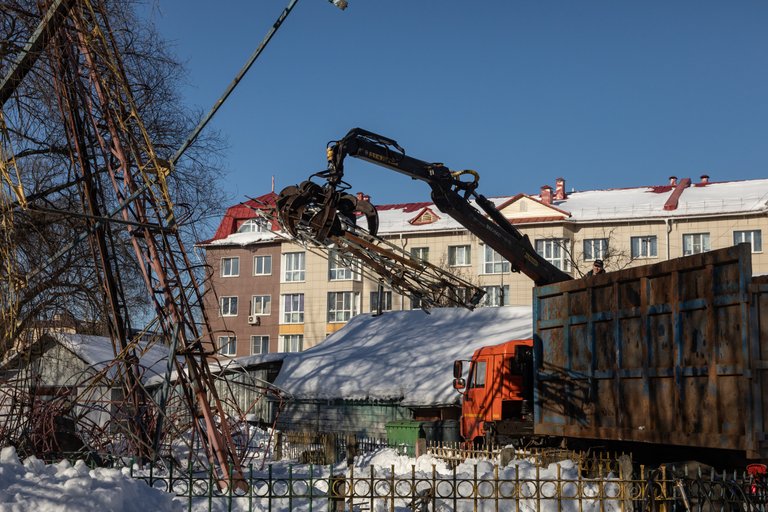 Well, of course, if it really collapsed, as at first people wrote fake news in social networks, it would be much more interesting. Of course, no human casualties!