Hot weather has been in St. Petersburg for more than two weeks now. After a cold and rainy May, summer has fully come into its own. The ducks have already managed to bring out their ducklings and they have grown noticeably. The city is more stuffy than hot. Shouldn't we cool off in the winter ice hole? In my opinion, it's about time.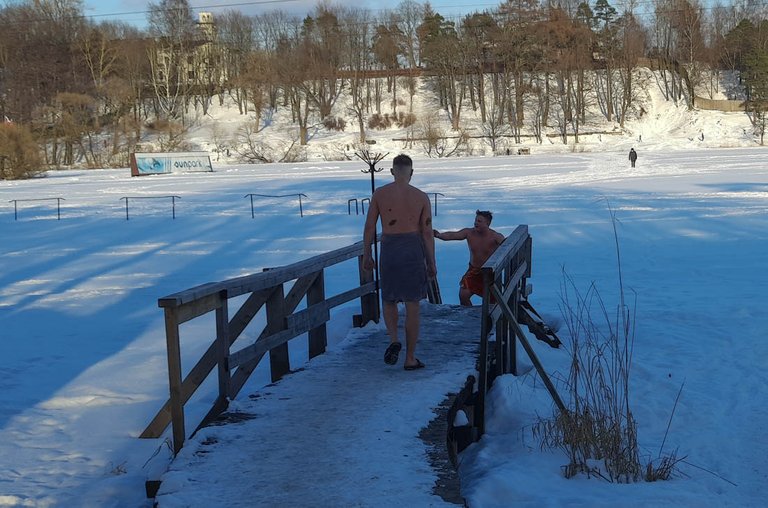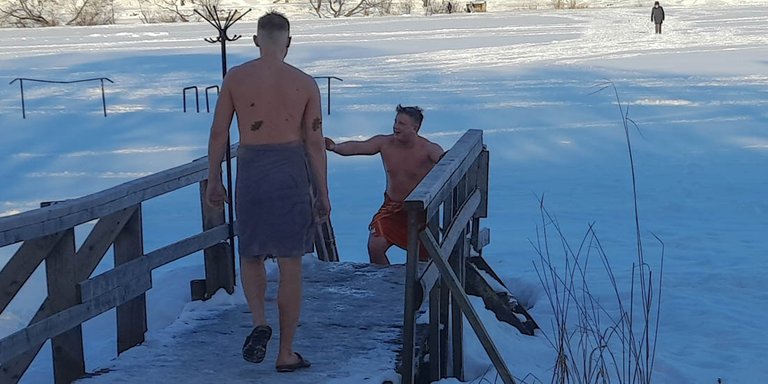 Вот уже больше двух недель в Питере стоит жаркая погода. После холодного и дождливого мая лето полностью вступило в свои права. Утки уже успели вывести своих утят и те заметно подросли. В горде скорее душно, чем жарко. А не охладиться ли нас в зимней проруби? По-моему, самое время.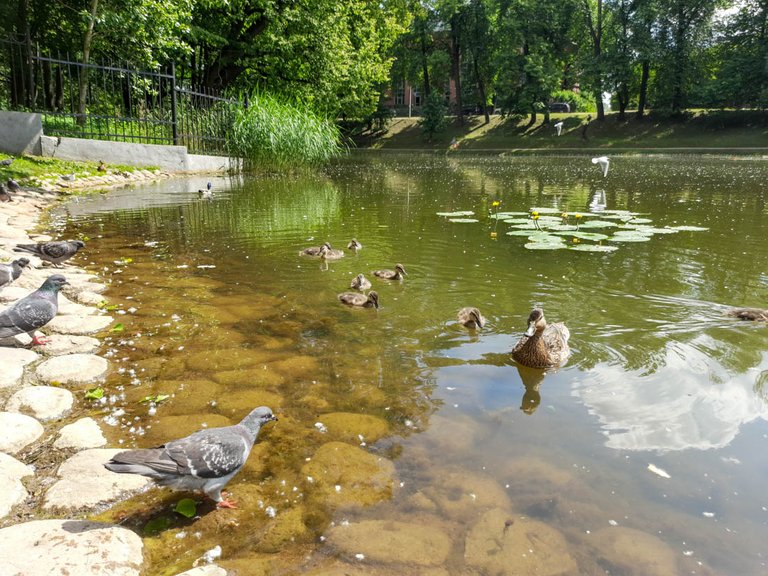 Look at summer one last time ...
Посмотрите на лето последний раз...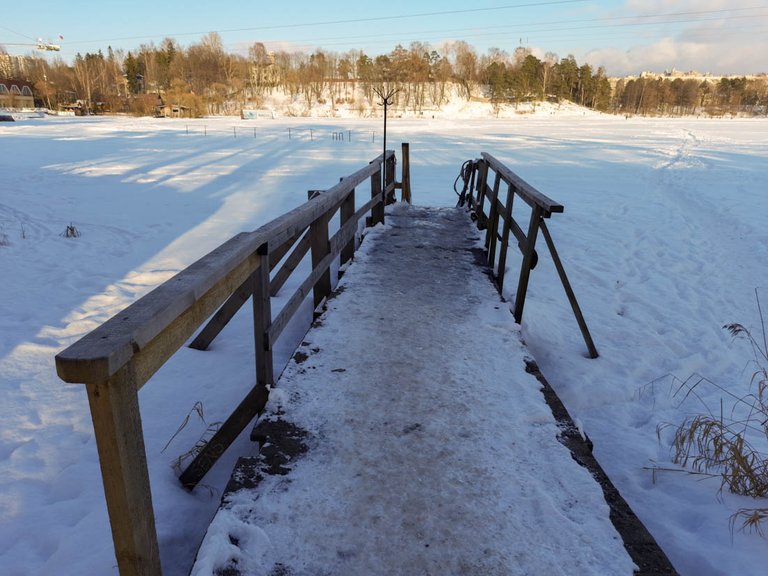 This is the path that I did every Monday in winter from the bathhouse to our lake. There is such fun in Russia, to go into a steam room with an air temperature of 90-120C, beat each other with birch or oak brooms and go into an ice hole. As a last resort, lie in a fresh snowdrift.
Это тот путь, который я проделывал каждый понедельник зимой от бани до нашего озера. Есть в России такая забава, зайти в парилку с температурой воздуха 90-120C, избить друг друга березовыми или дубовыми вениками и отправиться в ледяную прорубь. В крайнем случае поваляться в свежем сугробе снега.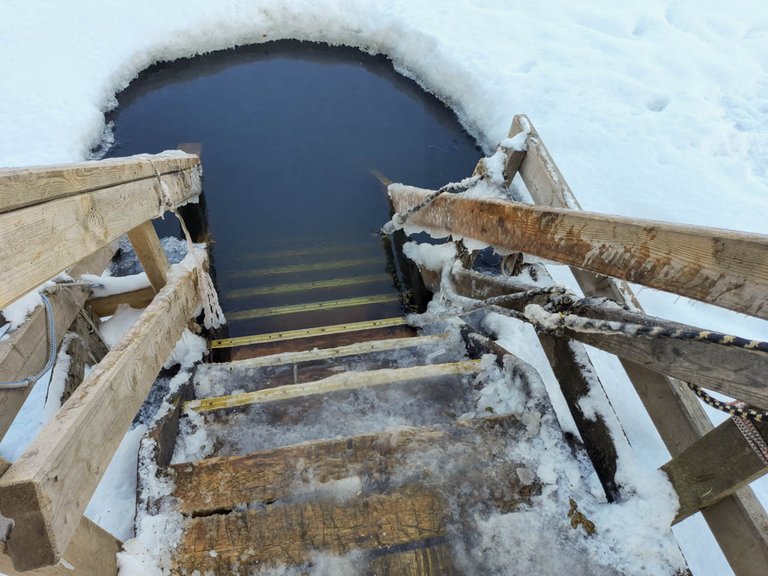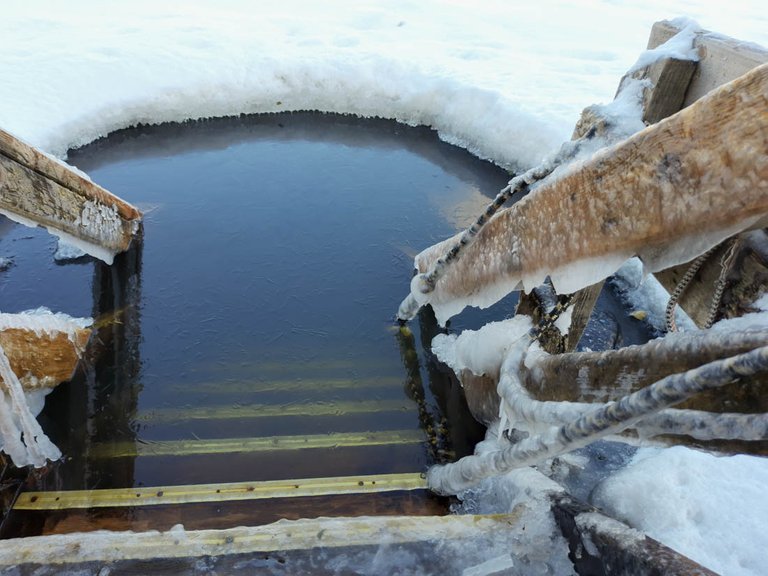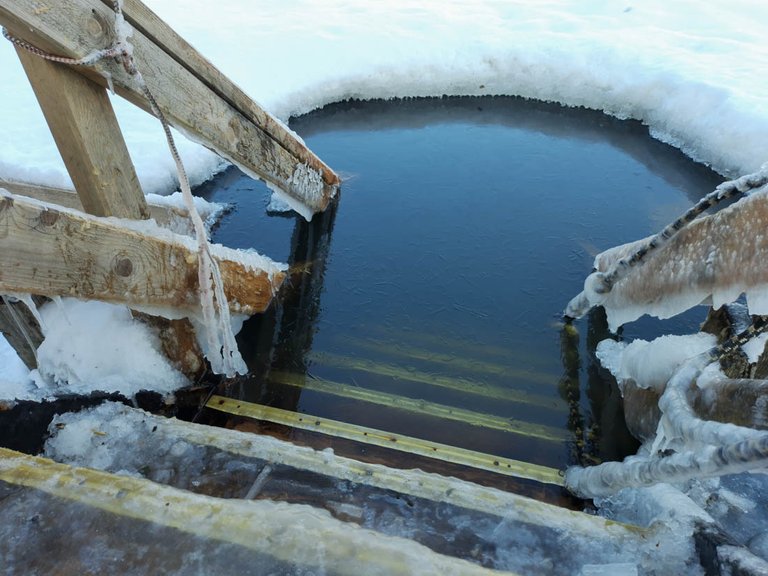 Don't you want to go down these steps? Sometimes in the summer I miss the winter ice hole. This is happening now.
Разве вам не хочется спуститься по этим ступеням? Иногда летом я скучаю по зимней проруби. Вот и сейчас это происходит.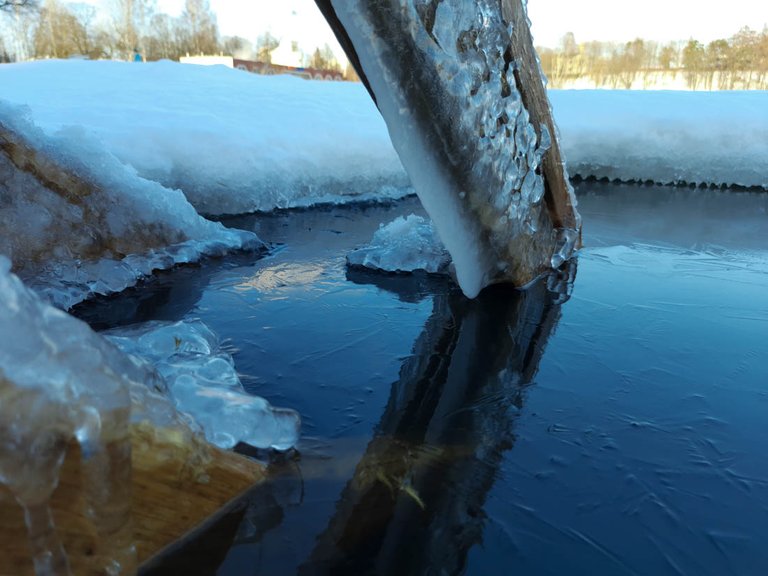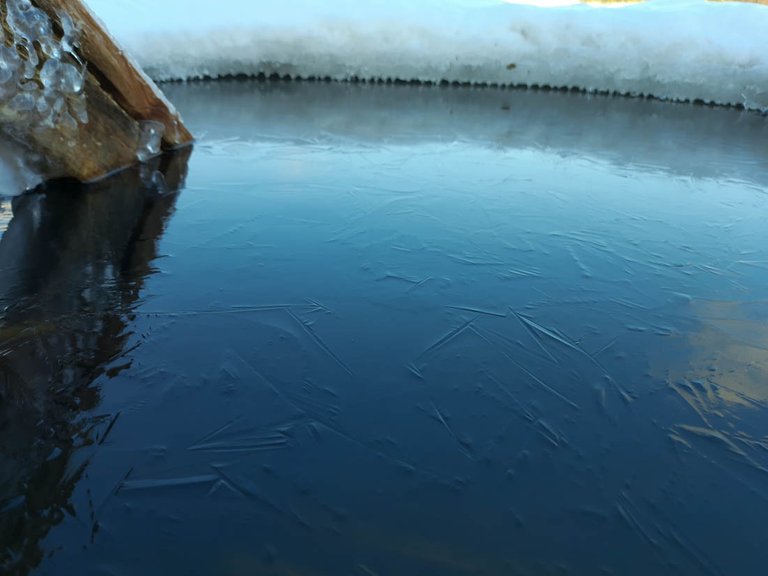 Come visit in winter, you will get incomparable experiences :)
Приезжайте в гости зимой, вы получите ни с чем не сравнимые переживания :)

| ▽ | ▽ |
| --- | --- |
| Camera | Galaxy M31 |
| Lens | no brand |
| Location | Russia |
| Post-production | in LR |
Manual processing in Lightroom
Unless otherwise specified, text and photos are copyright
From Russia with Love



Regards, @bambuka