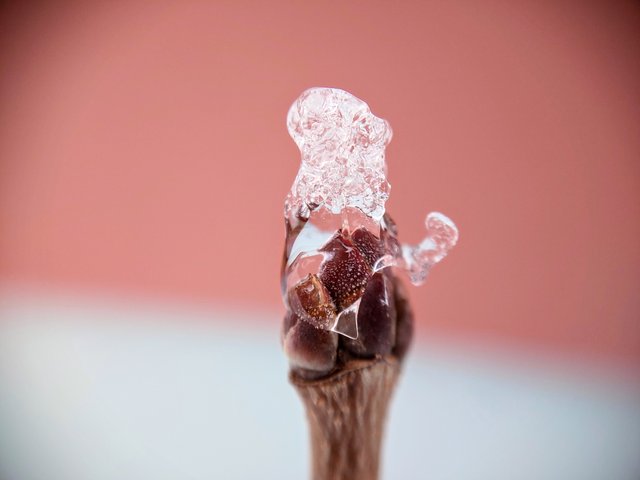 (All photos taken by @paradigm42)
Winter O' winter, your freezing cold and often miserable weather keep me indoors most of the time.. But today I overcame and found the motivation to go out and get some macros after the latest storm!
My main loves to photograph are plants, flowers and insects, but I do find myself fascinated with taking snow and ice shots at times.
Today I focused on ice more since nature has provided many opportunities to do so before my fingers got too numb to continue.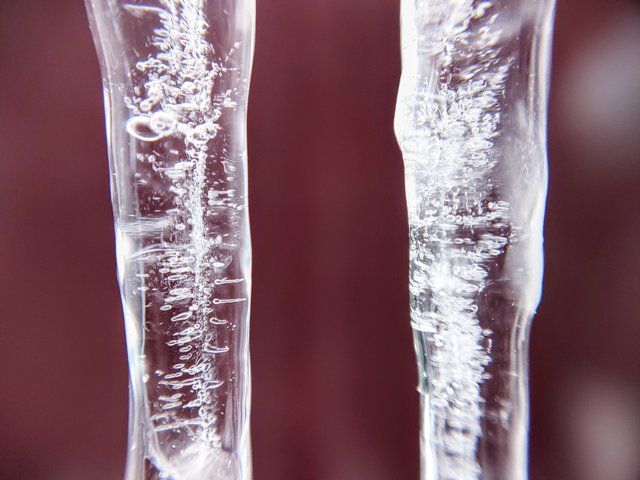 I really like observing the trapped air in the ice. It is like capturing an intricate dance no one was supposed to see. Around and around the bubbles go, the moment flash frozen in time.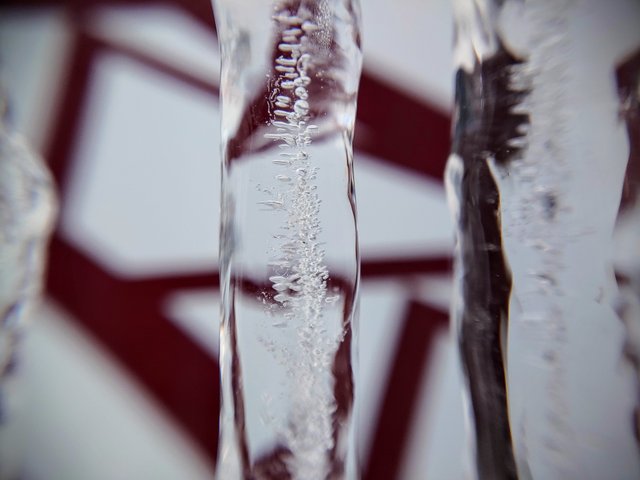 A temporary crystalline form, only free to flow and dance again by the will of the suns warm rays. (Alas the sun and its warm rays are missing on this cold winter day..)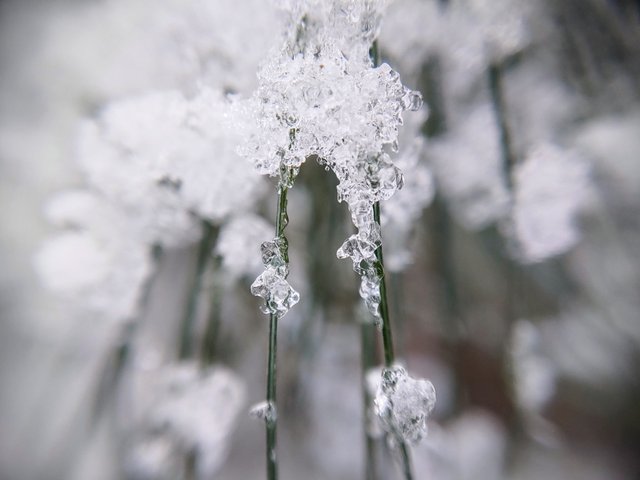 Slowly the ice creeps its way down the needles of this young evergreen tree, encasing them in its frozen embrace.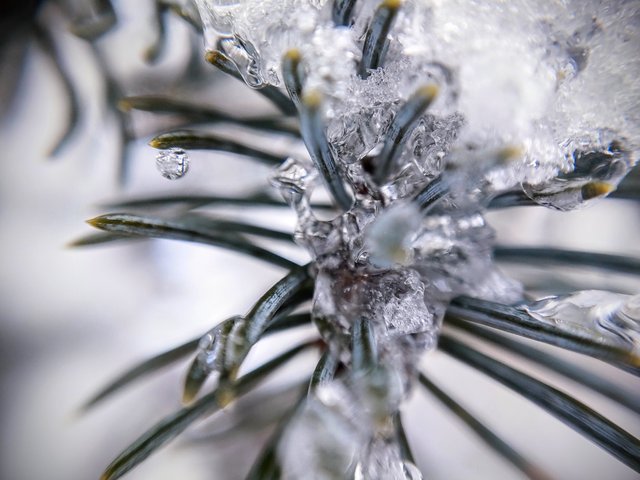 I was pretty happy with how the next few photos came out. The way the ice took over on the branches on this old pine tree caught my eye. There was quite a bit of freezing rain before the storm turned completely to snow, allowing for this rather neat effect.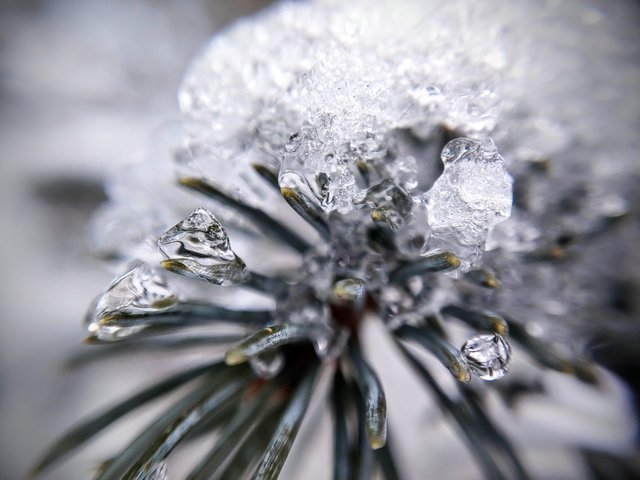 I love how the clear ice reflects everything around it. There is so many details to get lost in!


I could have spent hours taking photos like these if I could only get over my total dislike of being out in the cold for more than fifteen to twenty minutes at a time lol..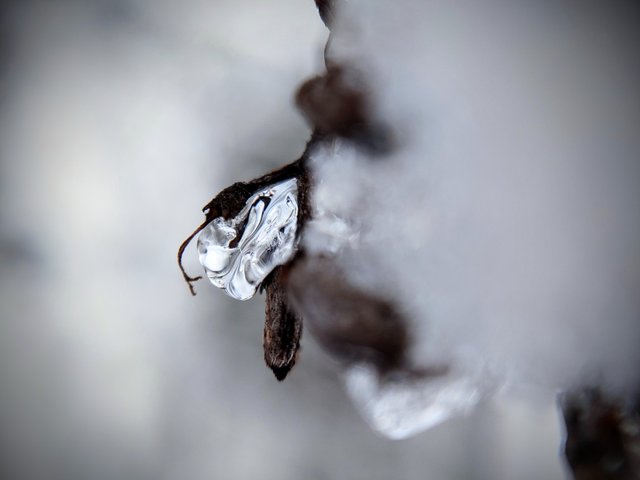 I can't help but think that I may have found a tiny secret portal to another dimension, perhaps to somewhere far more warm and pleasant than here at the moment. ;)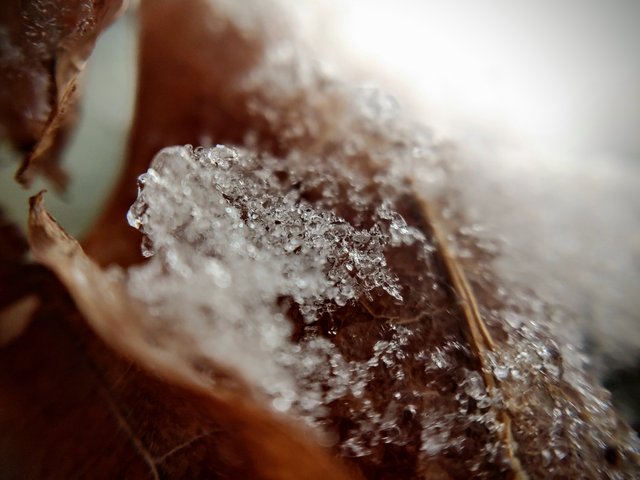 I shall leave you with an ice encrusted old oak leaf still clinging to its tree. A reminder that spring will eventually come again, bringing back all the things in nature I love to observe, experience, and capture with my photography.
I hope you enjoyed my little foray into icy winter macro photography. As always remember that it is all about the little things in life, and thanks for looking in! :)
(Photos taken with a LG Thin Q8, with a 15x macro smartphone lens.)