Hello My Dear Little Witches...!
I went early today to visit my maternal grandmother, I think I had more than a year that I did not visit her, because she is almost never at home, because it is more time that she is traveling to visit her sisters and my uncles than the one at home, it is one of the positive things of having a large family. One of the things that I like to go and visit her is to see her garden, she always has a different plant and obviously to see what plant I bring home, today for example I returned with three new little daughters, I hope to be as good a mother to them as my grandmother is.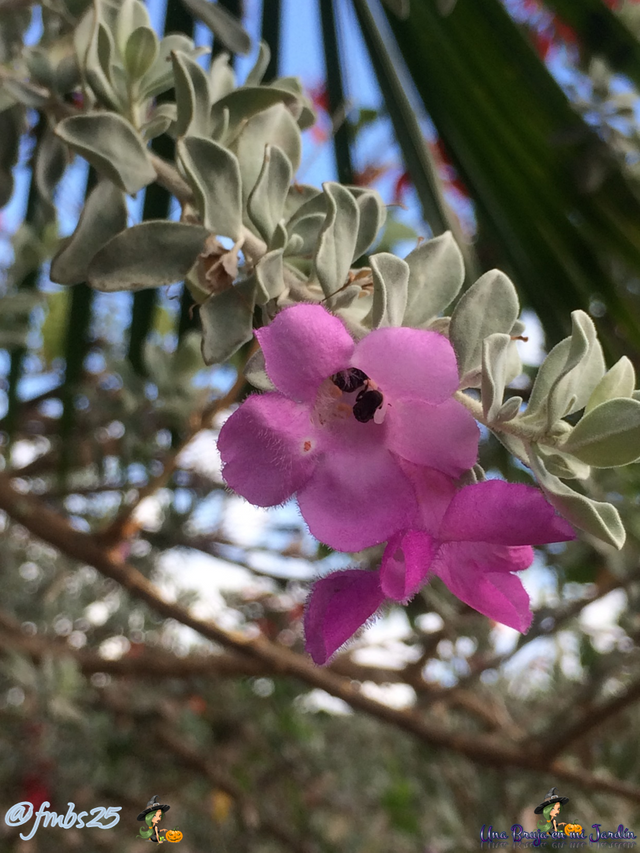 On your way home take the opportunity to take pictures of this beautiful ash plant, this plant with gray leaves gives us a beautiful and delicate pink flower and sometimes a shade almost purple, is a real beauty, one of its names in English is Texas Sage, and its scientific name is
Leucophyllum frutescens
, native of northern Mexico and southern United States, can be obtained in my country Venezuela as an ornamental plant, although it is said to have antibacterial properties.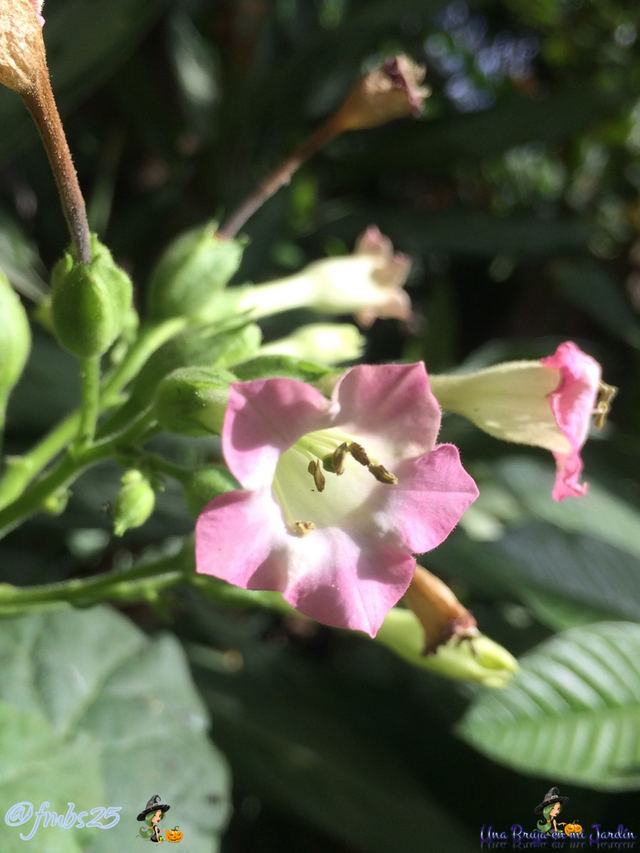 Arriving at my grandmother's house, she showed me very happy a little tobacco plant
Nicotiana Tabacum
that is blooming, although it has some leaves that are chopped by what seems to be some worm, it doesn't stop me to be surprised how beautiful its flowers are, I brought some seeds home to plant them in my father's farm, the tobacco has some properties, that many people do not know, for example one of the main reasons why I want to plant some plants of this, is because it serves as an insecticide and bactericide, which makes this plant ideal for the spraying of my other plants, it is attributed medicinal properties anti-inflammatory, ganglio and antiparasitic, a whole box of surprises this plant.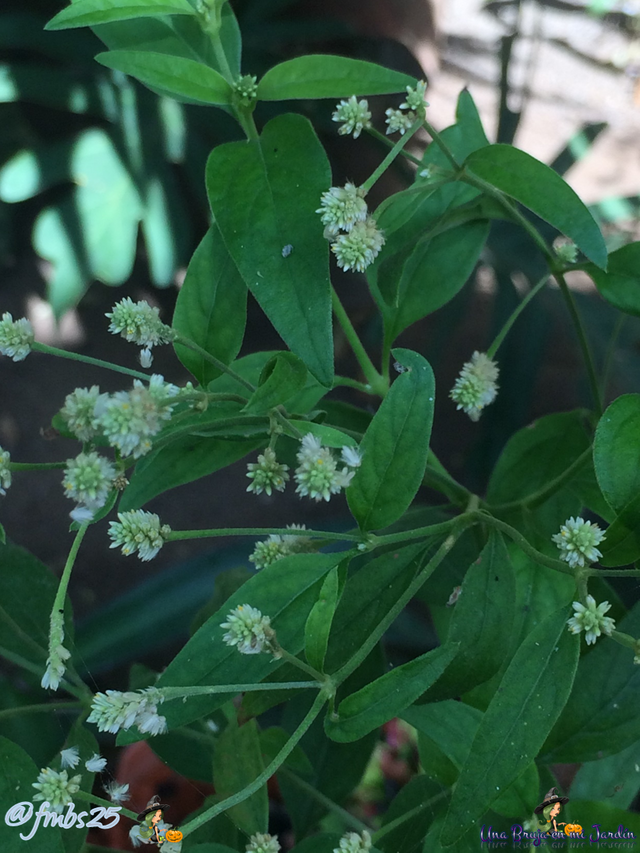 Another plant that I brought home and that my grandmother very excited showed me, was a small valerian, perfect to prepare infusions to calm the nerves, and achieve sleep, I remember taking a lot of valerian when I was in the last semester of college (it was the only thing that helped me sleep and calm my anxiety), this little plant is a blessing for people with stress and nervous problems, the truth is that I had not had the opportunity to see this plant, I hope my little seedling progresses soon, I'm excited!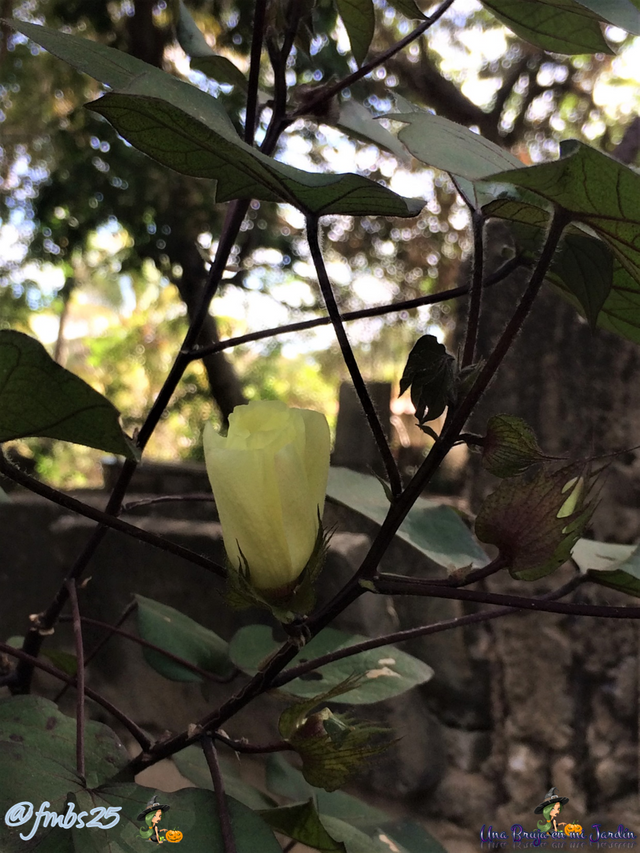 For many years my grandmother has had at the end of her yard a cotton tree, whenever I visited her I found the cotton specks but I had never had the opportunity to see it bloom, this time I touched it with luck, so I could not miss the opportunity to take a picture of it, the truth is that this tree has always been one of those I love to observe, a simple tree that gives us a product with so many utilities, definitely nature is perfect.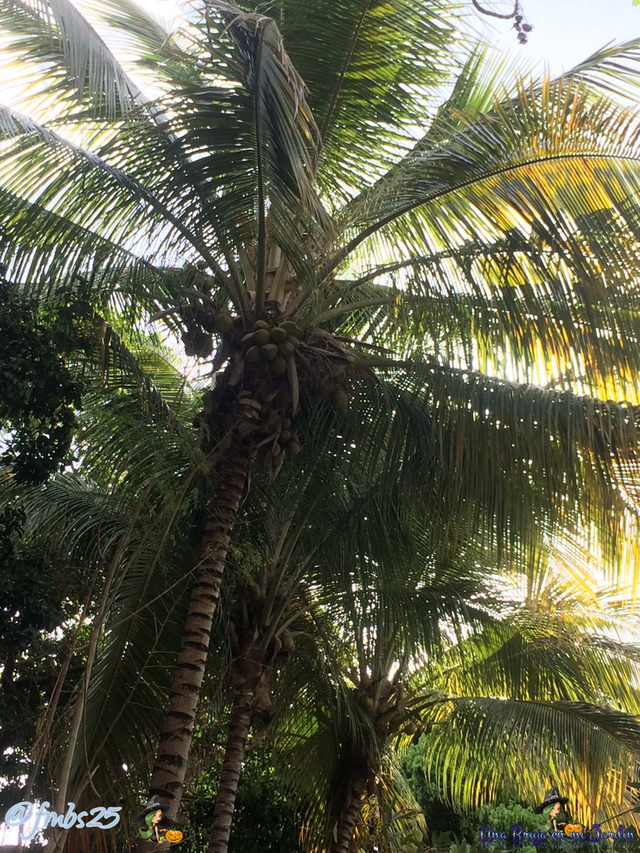 Finally I sat down with my grandmother and my aunt at the end of their yard to have a cup of coffee and talk a little, I could not help but notice the coconut trees that are in the neighboring house, I had never really noticed a beautiful landscape in that garden, and made me think that many times we walk through life so fast that we do not stop to detail a little our environment, we can have a diamond by our side and maybe we do not get to notice, and this can apply in all aspects of our lives.

Images of my property, taken with the camera of my iPhone 5S, without editing.




Thank you for taking the time to read this post, if you have any questions, criticism or suggestions, I would appreciate it if you could leave them in the comment box, and remember, you can do magic in the kitchen too!


[ES]

Holaaa Mis Queridos Brujitos..!
Hoy temprano fui a visitar a mi abuela materna, tenía creo que más de un año que no la visitaba, pues ella casi nunca está en casa, pues es más el tiempo que está viajando a visitar a sus hermanas y a mis tíos que el que está en casa, es una de las cosas positivas de tener una familia numerosa. Una de las cosas que me gusta de ir a visitarla es ver su jardín, siempre tiene una planta diferente y obviamente ver que planta me traigo a casa, hoy por ejemplo regrese con tres pequeñas nuevas hijas, espero ser tan buena madre con ellas como lo es mi abuela.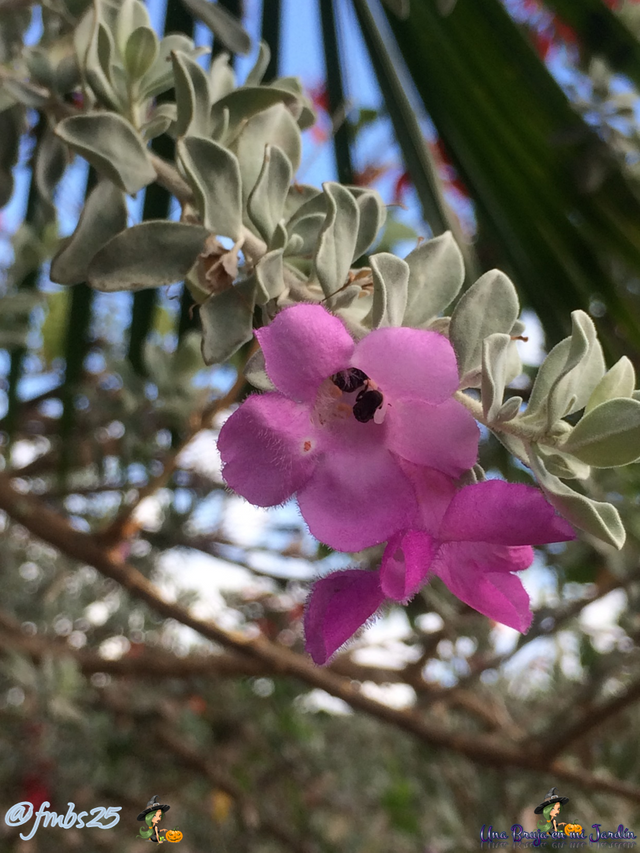 De camino a su casa aproveche para tomarle fotos a esta hermosa planta de cenizo, esta planta con hojas grises nos regala una hermosa y delicada flor rosada y en algunas ocasiones un tono casi purpura, es una belleza realmente, uno de sus nombres en inglés es Texas Sage, y su nombre científico es
Leucophyllum frutescens
, oriunda del norte de México y sur de Estados Unidos, se puede conseguir en mi país Venezuela como planta ornamental, aunque se dice que tiene propiedades antibacterianas.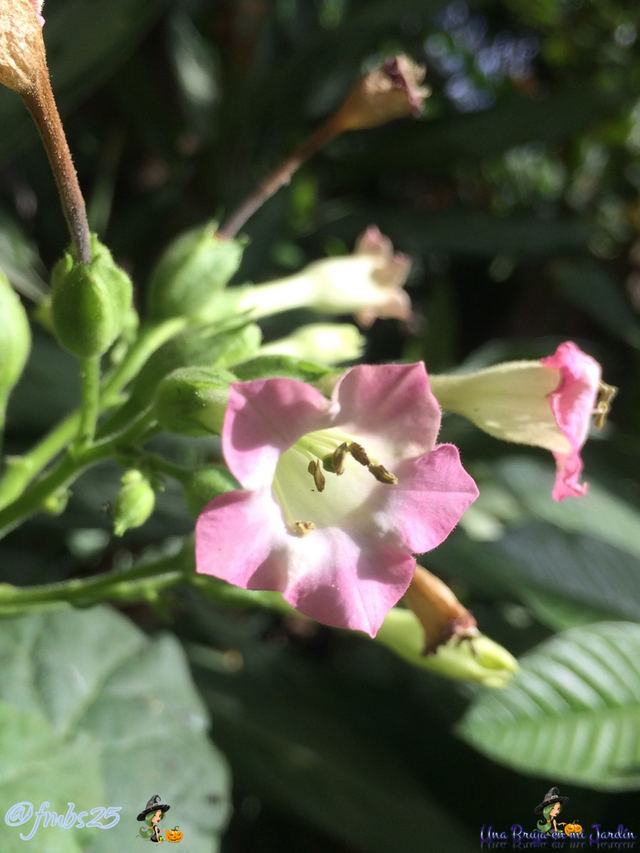 Llegando a casa de mi abuela me mostro muy alegre una plantita de tabaco
Nicotiana Tabacum
que está floreciendo, aunque tiene algunas hojas picadas por lo que pareciera ser algún gusano, no me deja de sorprender lo hermosa de sus flores, me traje algunas semillas a casa para plantarlas en la finca de mi padre, el tabaco tiene algunas propiedades, que muchas personas desconocen, por ejemplo una de las principales razones por las que quiero sembrar algunas plantas de esta, es porque sirve de insecticida y bactericida, lo que hace de esta planta ideal para las fumigaciones de mis otras plantas, se le atribuyen propiedades medicinales antiinflamatorias, gangliopéjica y antiparasitaria, toda una cajita de sorpresas esta planta.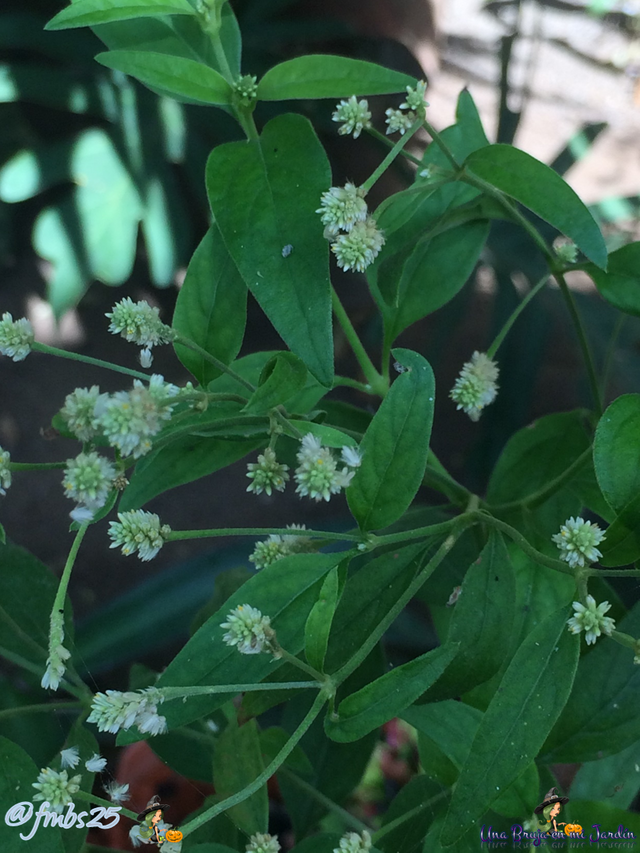 Otra de las plantas que me traje a casa y que mi abuela muy emocionada me mostro, fue una pequeña valeriana, perfecta para preparar infusiones para calmar los nervios, y lograr conciliar el sueño, recuerdo haber tomado mucha valeriana cuando estaba en el último semestre de la universidad (era lo único que me ayudaba a dormir y calmaba mi ansiedad), esta pequeña plantita es una bendición para las personas con problemas de estrés y nerviosos, la verdad es que no había tenido la oportunidad de ver esta planta, espero que mi pequeña plántula progrese pronto, ¡estoy emocionada!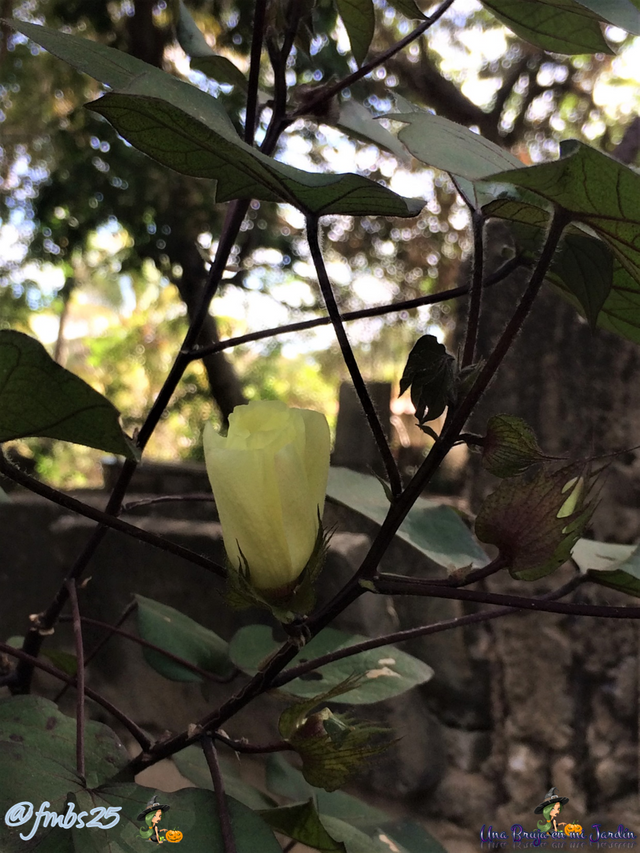 Desde hace ya muchos años mi abuela ha tenido al final de su patio un árbol de algodón, siempre que la visitaba encontraba las motas de algodón pero nunca había tenido la oportunidad de verlo florecer, esta vez toque con suerte, así que no podía dejar pasar la oportunidad de tomarle una fotografía, la verdad es que este árbol siempre ha sido uno de los que amo observar, un árbol sencillo que nos dota de un producto con tantas utilidades, definitivamente la naturaleza es perfecta.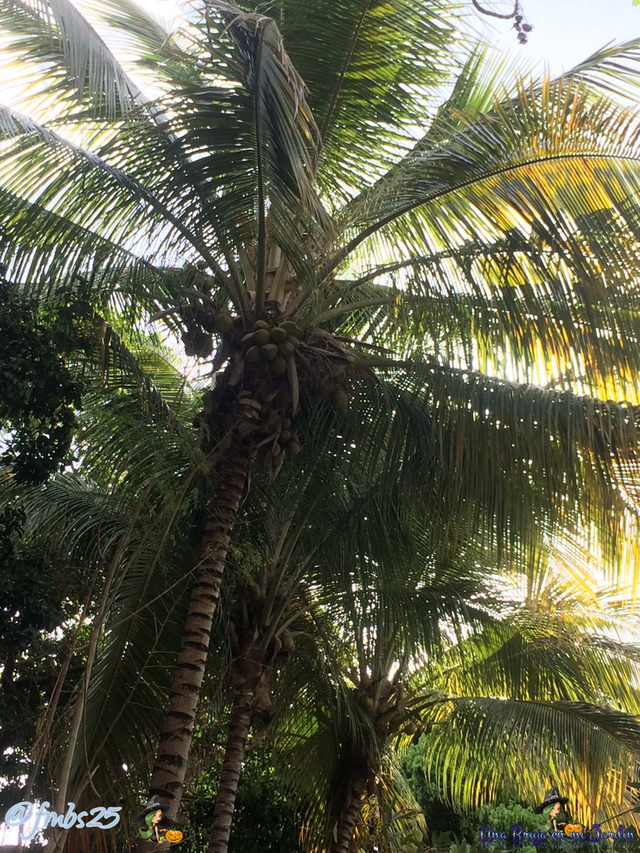 Por ultimo me senté con mi abuela y mi tía al fondo de su patio a tomar una taza de café y a conversar un poco, no pude evitar notar los arboles de coco que están en la casa vecina, nunca había notado que realmente un hermoso paisaje en ese jardín, y me hizo pensar que muchas veces andamos por la vida tan a prisa que no nos detenemos a detallar un poco nuestro entorno, podemos tener a nuestro lado un diamante y tal vez no lo llegamos a notar, y esto puede aplicarse en todos los aspectos de nuestra vida.

Imágenes de mi propiedad, tomadas con la cámara de mi iPhone 5S, sin edición.




Gracias por tomarte el tiempo de leer esta publicación, si tienes alguna pregunta, crítica o sugerencia, te agradecería dejármela en el cuadro de comentarios, y recuerda, ¡Tú también puede hacer magia en la cocina!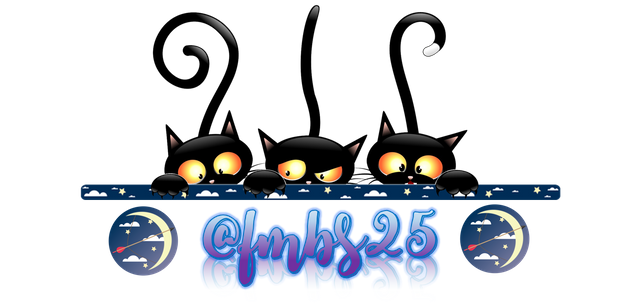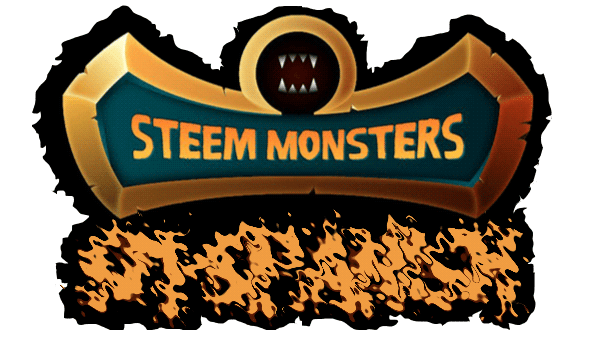 ---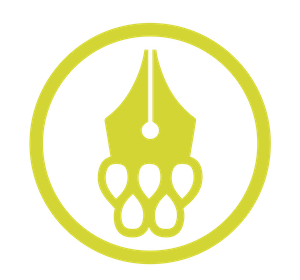 Come and support @Cervantes as Witness in https://steemit.com/~witnesses
---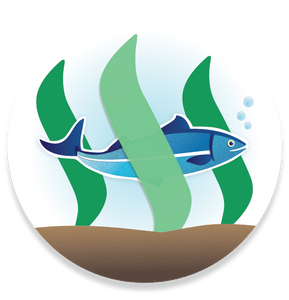 Come and supports @Aggroed as Witness in https://steemit.com/~witnesses

Join @upmewhale's Discord
A proud member of