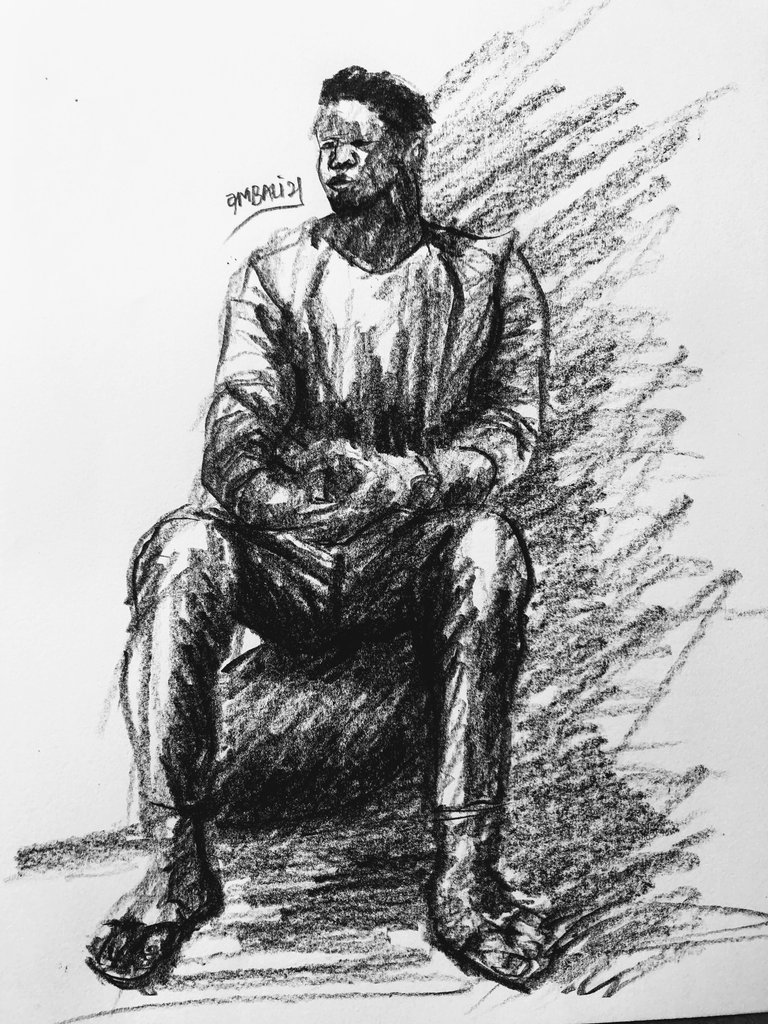 ---
Happy Sunday Guys,
It was quite a stressful experience for me today, I had to go home yesterday to get somethings for my assignments and then got back on campus today. I couldn't draw today at all, I made the study sketch above yesterday with more imaginary effects.
---
My friend/course mate was my model, unknowing to him, I made the fast sketch and I began to develop the values with time knowing fully well where my light falls from and how it behaves on my model.
The drawing is not a well detailed one and there are many details in there that might not be easily noticed, like the wristwatch on the left arm of the figure which is almost fading out due to my heavy strokes above the arm but the contrast I maintained there still keeps the work very much interesting.
---
PROOFS OF OWNERSHIP!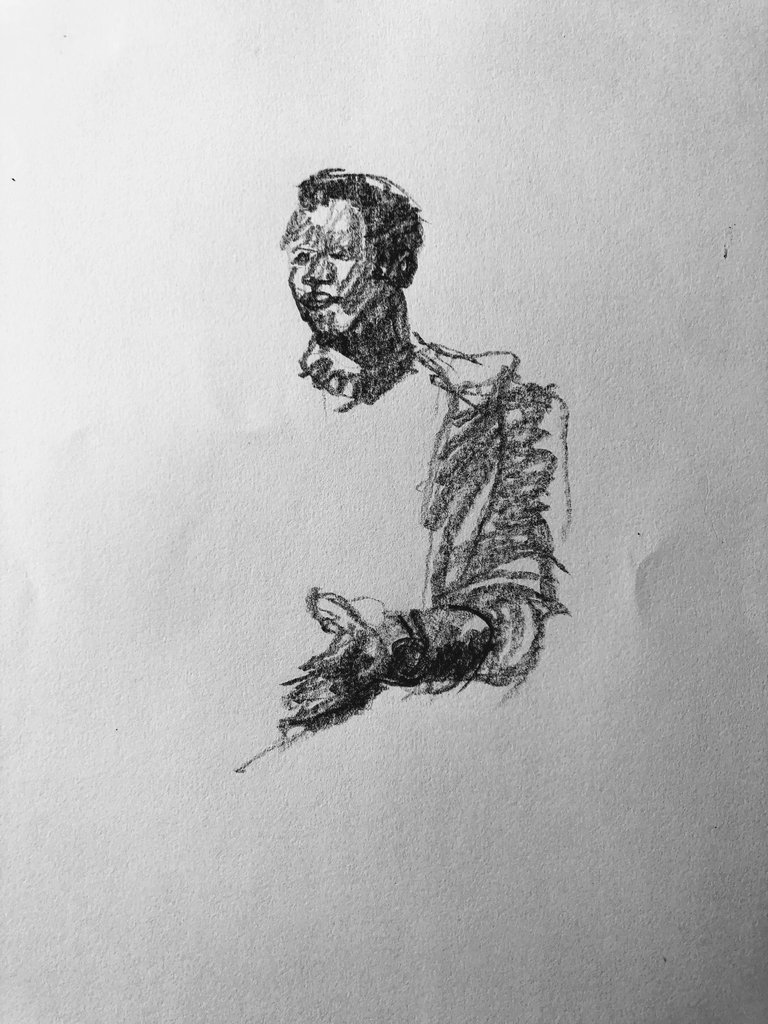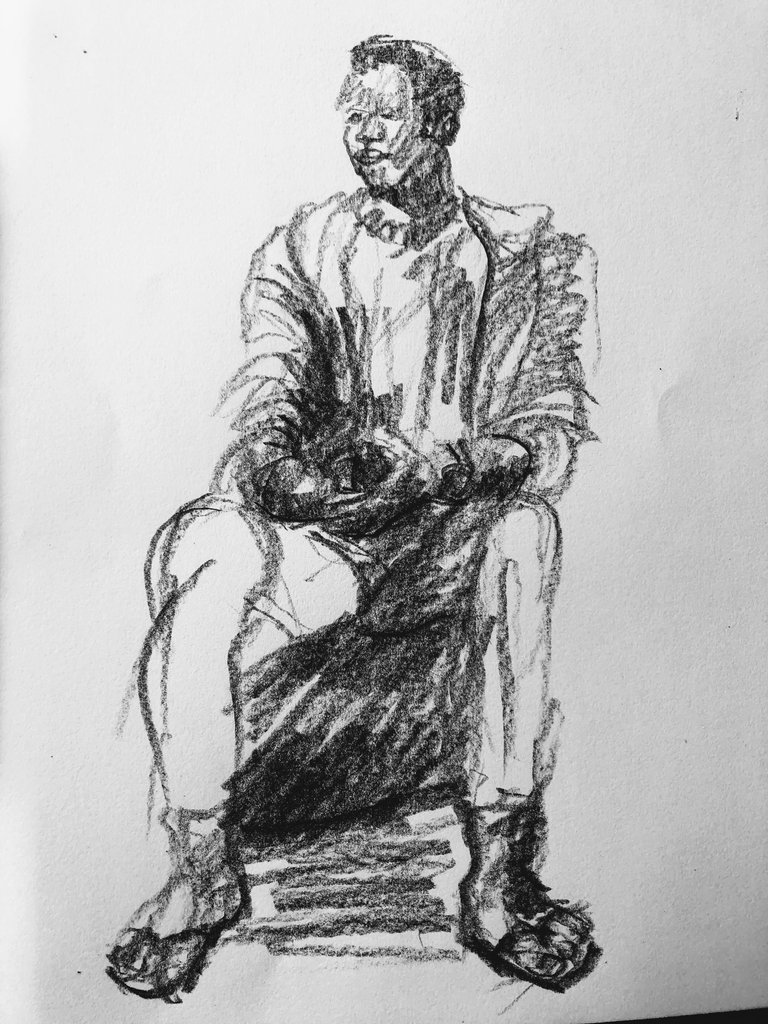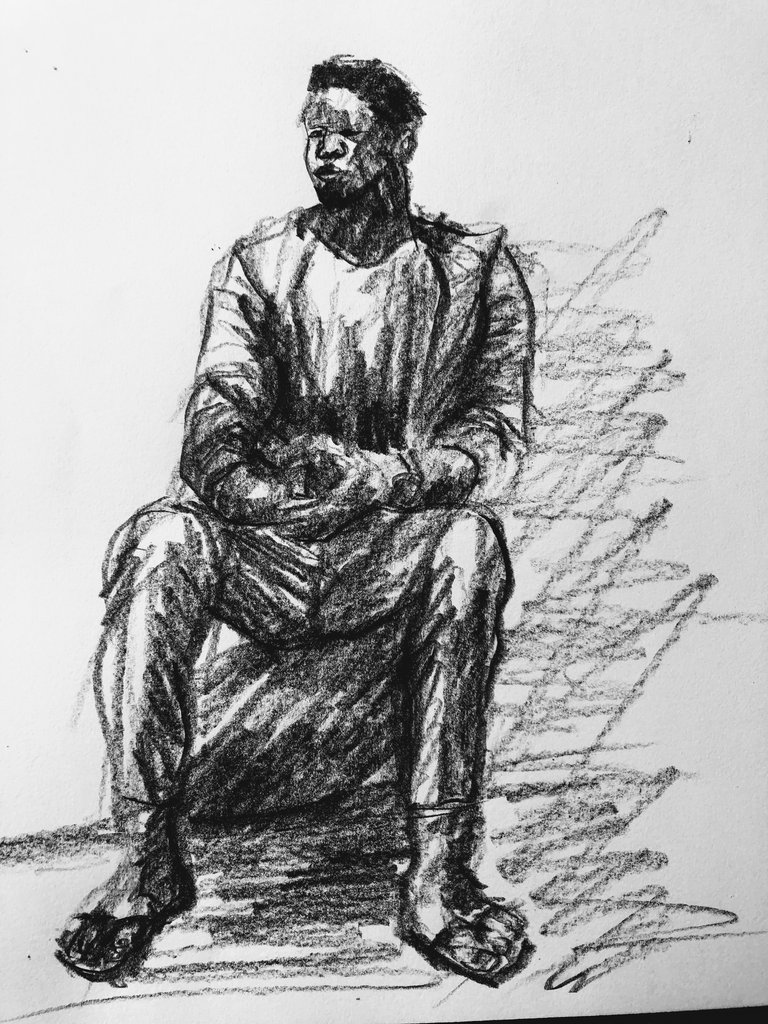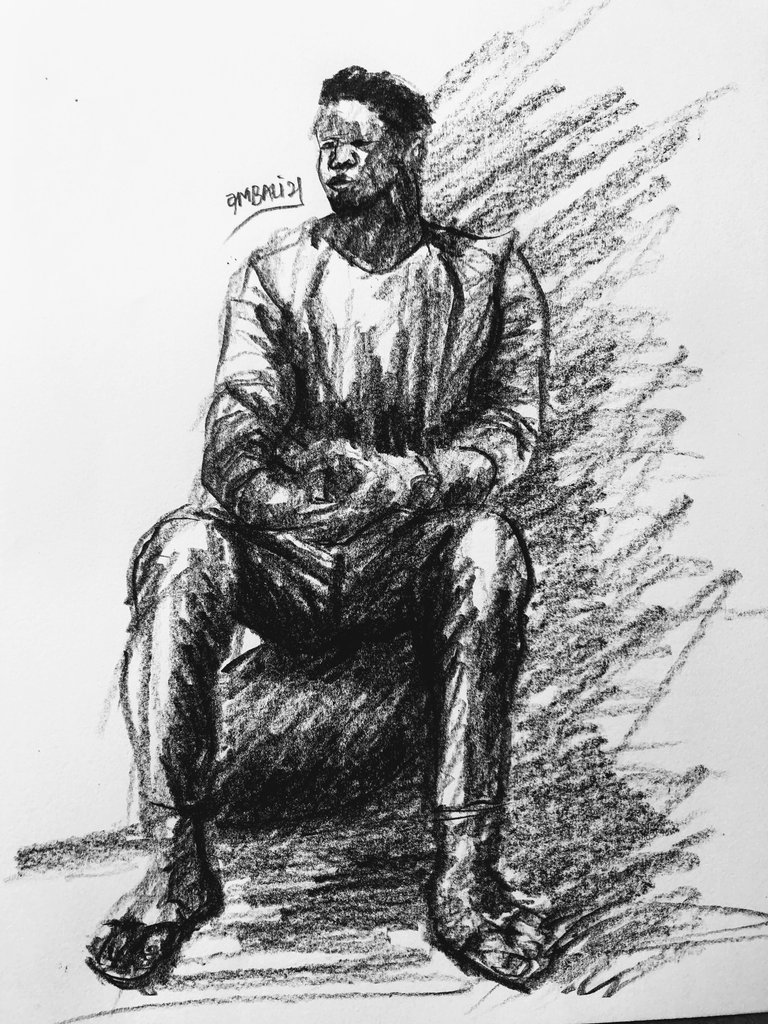 ---
Kindly share your thoughts as comments below, I'll be glad to read and reply them all. Thanks.
---
Thanks for stopping by!