My dinner last night was tinola, a classic Filipino dish. It's ingredients are chicken, potatoes, bok choy, sayote, garlic, onion, ginger, ground pepper, malunggay leaves, butter, and water.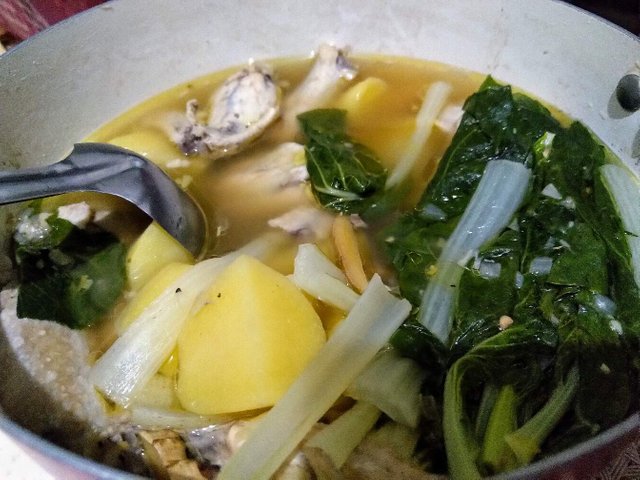 I think cooking tinola is easy. Sauteé the garlice, ginger, and onion with butter then add the chicken. When the chicken turned slightly brown, add the water next. Boil. Then add the potatoes, sayote, pechay, and malunggay leaves. Add some ground pepper. The procedure is simple but the tinola tastes really great!
Here's my bowl of tinola with just the chicken, potatoes and soup. I don't eat pechay, but it's not that I don't like it. Maybe I'll eat when it's from my pechay plants. Haha.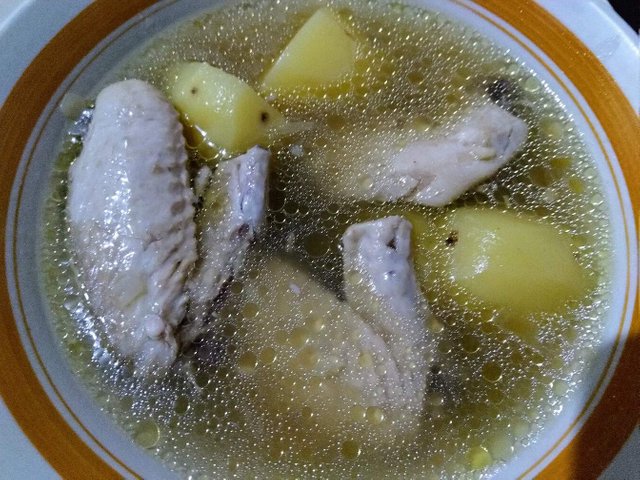 Anyway, here was my breakfast yesterday too:
Cucumber, lettuce, carrots with cheese, fried sweet potatoes, banana, bread with cheese spread, egg with tomatoes.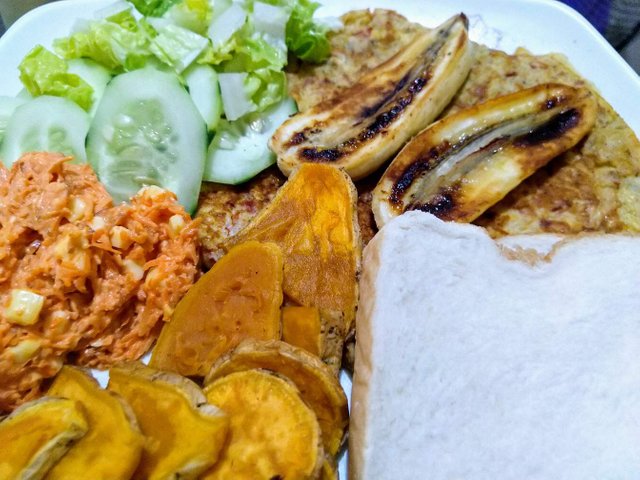 Posted using Partiko Android