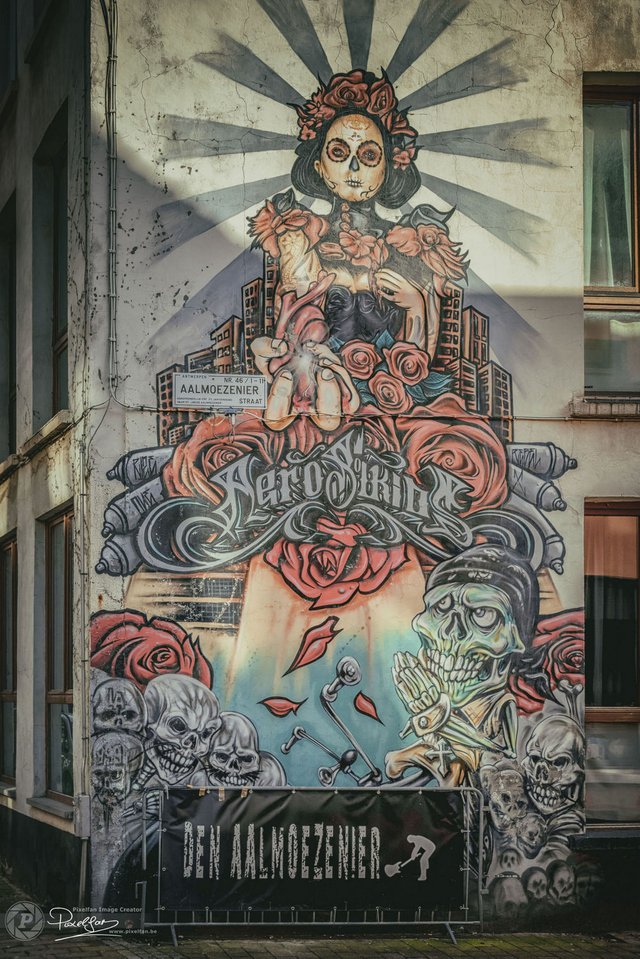 … portrait photography. And I'm not talking about the subject, but about the way you hold your camera: portrait or landscape. If you check my feed you'll see that most of my pictures are shot in landscape…
But sometimes you don't have the choice, just as with this beautiful girl and her fanclub… 😉
But the poor girl is gone now… Someone decided to renovate the house and painted everything in the beautiful colour… white.
Not sure it is of any added value for the street but hey, it gives my picture historical value!
Don't ask for the price… I'm not selling yet! 😉
---
You liked this post?
Right you are 😉
Just follow me here on steemit ( @pixelfan ) to make sure you don't miss any new work. As you can see from my results on steemitboard, I do spend a lot of time here…
BTW: I will not ask you to upvote my posts… deep down inside you know you have to 😉
Curious to see my other work?
Although I spend most of my time on steemit, you can also find me in other places… just take your pick…






This post uses the tag #cc from @commentcoin and, if their bot works, you get 1 CC when you write a (very nice 😉) comment. Enjoy!