This photo is my entry for the #colorchallenge.
The ruby bunch of nightshade berries became a wonderful decoration of the lake shore, which was preparing for winter.
All vegetation turned yellow, green leaves are no longer visible.
The juicy berries of this poisonous plant show, with their appearance, that they are not afraid of the cold.
They did not become a temptation for birds and animals, but they attracted my attention.
Their red color can be called perfect, red.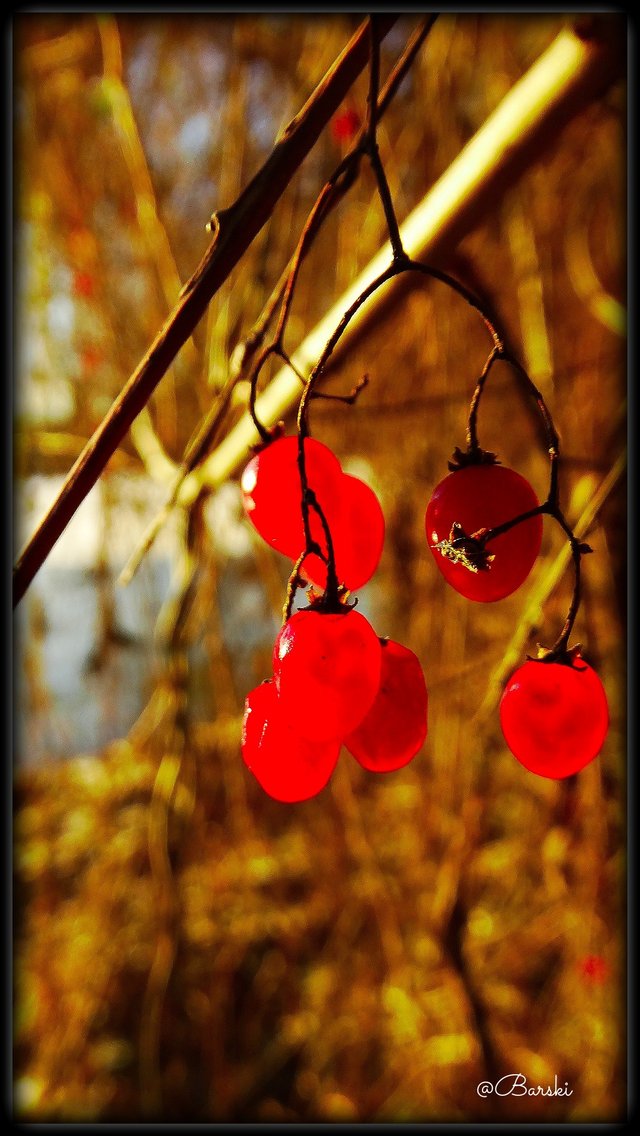 Photos taken with a Sony Cyber-shot DSC-HX300 camera
I edited a photo in the program PhotoDirector, which I also installed on my smartphone.
Author @barski
Ukraine