This is my entry for #Colorchallenge #yellowWednesday.
Spaniels have a very sad look, even when they rejoice in freedom.
This spaniel, which I managed to photograph, apparently ran away from its owner.
I think he experienced a dual feeling, freedom and fear.
As politicians say, the people don't know what to do with their freedom.
Funny, but very often it happens.
People seek to limit their freedoms because of the moral decline that surrounds them.
So, this spaniel probably dreams of the moment when, as soon as possible, a collar will be put on her furry neck and a leash will be fastened.
There will be less freedom, but sadness and fear will disappear.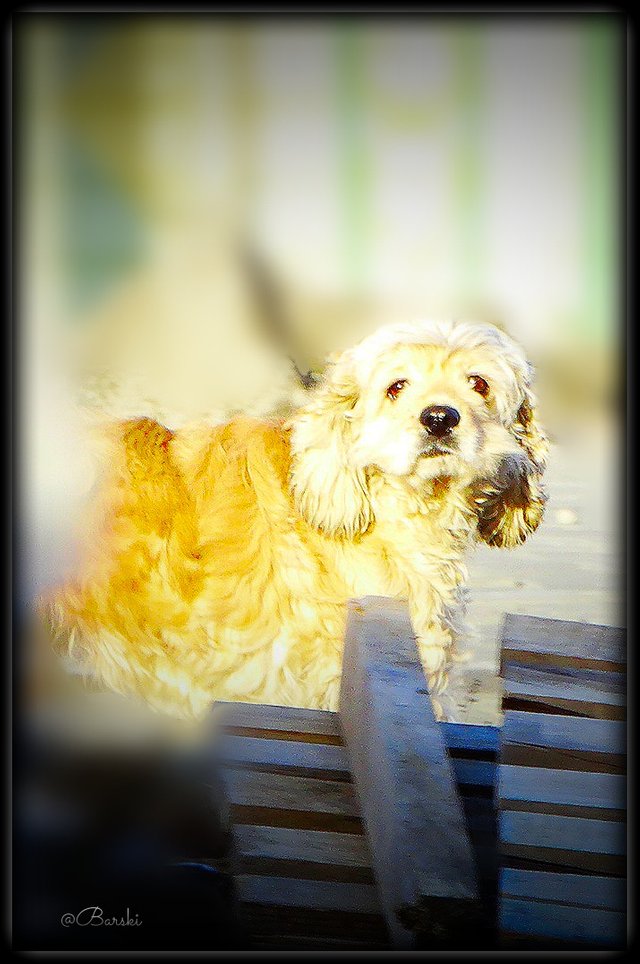 Photos taken with a Sony Cyber-shot DSC-HX300 camera
I edited a photo in the program PhotoDirector, which I also installed on my smartphone.
Author @barski
Ukraine